NAWBO SNV Presents: Legislation Impacting Southern Nevada Business Owners
Description
NAWBO SNV Presents: Legislation Impacting Southern Nevada Business Owners with Kristin McMillan
Kristin will provide insight into what the Las Vegas Metro Chamber of Commerce stands for during the 2017 legislative session, which bills are important to our business owners, and how the session is shaping up at its mid-point. She will include a "call to action," informing attendees how to get involved in legislation affecting their business operations.
This presentation will provide the audience with an understanding of the role of Las Vegas Metro Chamber as the "Voice of Business" for Southern Nevada and how the Chamber stands up for policies that protect our job creators and entrepreneurs, as well as combats those that will harm economic growth and job creation. Attendees will gain information about specific pieces of legislation impacting business owners.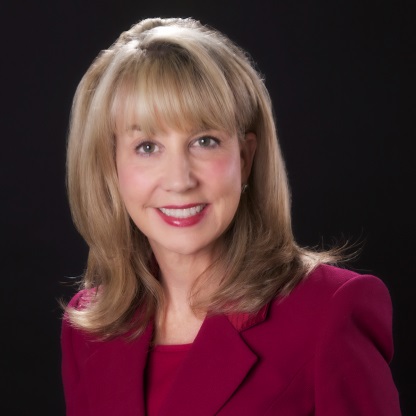 Kristin McMillan, President and CEO, Las Vegas Metro Chamber of Commerce
Kristin McMillan is the president and chief executive officer of the largest and broadest-based business association in Nevada: setting vision, leading strategy and pursuing initiatives to support a diverse set of business enterprises and to boost jobs and a healthy economy. She has been extensively involved in business, community leadership and advocacy throughout her career, including the past six years as president of the Las Vegas Metro Chamber and in prior roles.
Prior to her work at the Chamber, Kristin built a successful law practice and served six years as CEO of a major, statewide firm. More recently, she was an executive with the third largest telecommunications company in the nation, leading diverse multi-state teams in complex regulatory, legislative and public policy matters.
Kristin serves on the boards of the Las Vegas Convention and Visitors Authority (LVCVA), Economic Club of Las Vegas, Association of Chamber of Commerce Executives and Western Association of Chamber Executives, and is a member of the Nevada International Women's Forum and the Chamber of Commerce Committee of 100 for the U.S. Chamber of Commerce. She also serves and has served on numerous other committees, boards and councils in the areas of education, transportation, local government services, tourism and economic development. To name a few, she has devoted her time to service on the Governor's Southern Nevada Tourism Infrastructure Committee, UNLV's Lee Business School Executive Advisory Board, the ESSA (Every Student Succeeds Act) Advisory Group, the LVCVA Transportation Steering Committee and the 2016 Presidential Debate Steering Committee, and was instrumental in forming the Las Vegas Global Economic Alliance.
She is a University of Minnesota graduate and earned her law degree and M.B.A. from Santa Clara University in California.
FAQs
How can I contact the organizer with any questions?
Call Sandy Roche at (702) 524-6208
Email president@nawbosnv.org
What's the refund policy?
No refunds