Description
If you are a NAWBO member or not yet a member and want to get an inside view on what we do and how we can support you as a business owner, then become a volunteer with NAWBO and get the behind-the-scenes view of how we work and what we do. At NAWBO when you volunteer for us, we're interested in a win-win situation. You get to share your business at our events, meet other members, and power network while learning all about NAWBO and its 40-year history.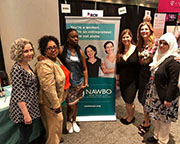 Cynthia McKnight recently did this. She came to do work. She volunteered and shared her services.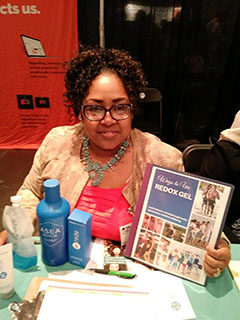 Come to this free event to learn more about how you can join Cynthia as a volunteer with NAWBO.
Organizer of NAWBO NYC Open House! Why NAWBO + Level-up as a Volunteer
The National Association of Women Business Owners is the voice of more than 10 million women-owned businesses in the United States. Since 1975, NAWBO has helped women grow their businesses by sharing resources and providing a collective viewpoint to help shape economic and public policy. It is the only dues-based national organization representing the interests of all women entrepreneurs across all industries.