Description
Treasury Presents: Navigating Your New Business Seminar
in collaboration with LARA and LEO
This seminar is ideal for businesses just getting started, growing, or seeking to gain an understanding of general compliance standards.
Michigan Treasury partners with Michigan's Department of Licensing And Regulatory Affairs (LARA) and Labor and Economic Opportunity (LEO) to provide licensing, registration, and taxation training for businesses. All businesses are welcome! This all-day seminar is divided into five sessions:
8:30 a.m.: Welcome & Session 1: Getting started LARA and LEO
11:00 a.m.: Session 2: Getting started with Treasury: Unclaimed Property
11:30 a.m.: 45 minute lunch
12:30 p.m.: Session 3: Taxation Basics – Sales, Use, Withholding (SUW) and other business taxes
1:45 p.m.: Session 4: SUW Filing Basics & Michigan Treasury Online (MTO)
3:00 p.m.: Session 5: Audit & Discovery, Collection Services Bureau, Taxpayer Advocate
Attend all sessions for a comprehensive overview or attend the individual sessions you need.
FAQs
How do I get to the campus building where the event is held and where should I park?
The Regional Technology Center (RTC) is located near the corner of Robert T. Longway Boulevard and Albert Horrigan Drive - it is the red highlighted building next to the "R" label in the map below. You can access the parking lots nearest the event location: RTC Parking (R), Open Parking (S), and Overflow Parking (T) on Albert Horrigan Drive.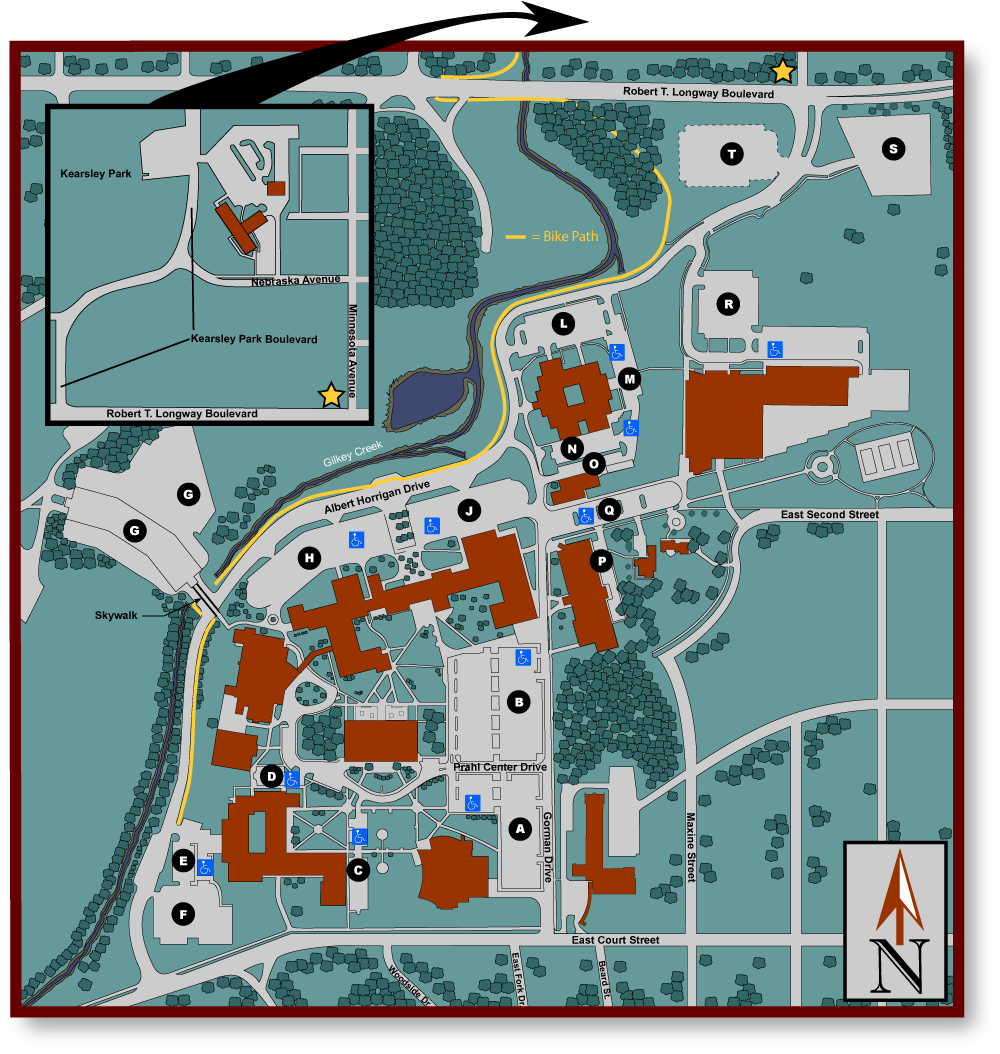 Do I have to bring my printed ticket to the event?
You do not need to present a ticket at the event. Instead, when you arrive, please sign in.


Is it ok if the name on my ticket or registration doesn't match the person who attends?
Yes.
Organizer of Navigating Your New Business Seminar - Flint
Treasury Outreach coordinates and produces public education presentations on important tax topics providing stakeholders throughout the State of Michigan and beyond with accessible knowledge, resources, and feedback opportunities. This effort results in: increased customer service, greater compliance with tax laws, policies, and procedures, and improved innovation and efficiency in Treasury's administration of taxes. Contact us at TreasuryOutreach@michigan.gov. 
More about Treasury: 
The Michigan Department of Treasury collects, invests, and disburses all state monies. The Department administers major tax laws, property tax laws, and safeguards the credit of the state and its local units of government. Treasury also invests retirement funds of Michigan's state employees, public school employees, state police and judges. In addition, Treasury distributes revenue sharing monies to local units of government, audits municipal finance records, and reunites abandoned property with its rightful owner.