Description
JOIN US, THIS IS THE PERFECT GIFT FOR YOUR 2018 CAREER SUCCESS!
Come recharge personally, grow professionally, and expand your skill set immediately as you navigate your career. Additional details are below and register TODAY for discount tickets!
---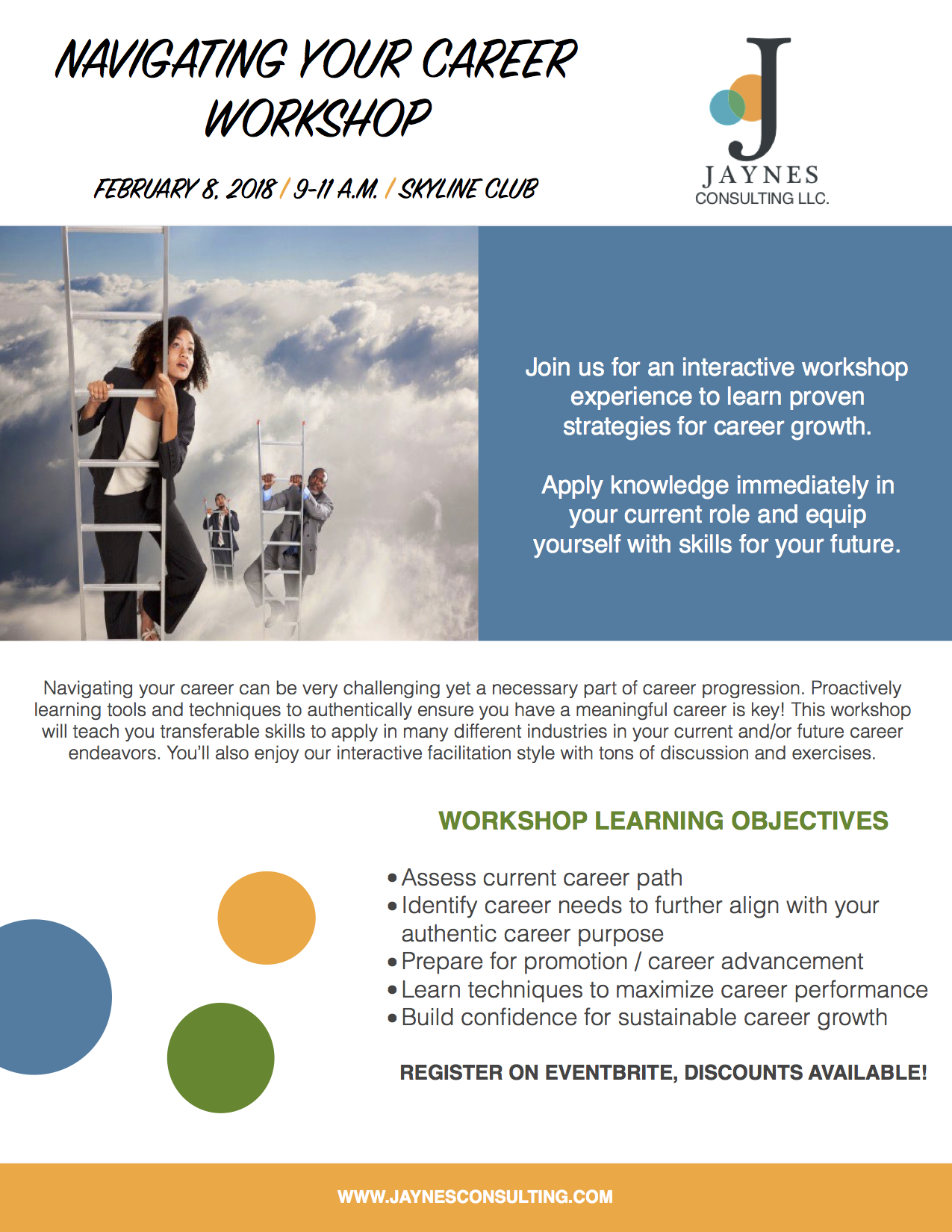 ---
FAQ'S:
WHEN SHOULD I ARRIVE? No later than 9:00 A.M. Registration starts at 8:30 A.M.
WHAT SHOULD I WEAR? Business attire including suits and jackets.
WHERE DO I PARK? There is street meter and garage parking available.
WHO SHOULD ATTEND? Professionals including individual contributors, supervisors, and entreprenuers who would like to partner with us along their career growth journey to minimize barriers and truly elevate their potential.
WHAT ARE OTHERS SAYING? Gorgeous location, amazing topic, awesome insight, loved the event flow, this experience has caused me to stretch my comfort zones, this has been life changing, I'm officially thinking without limits, I met the right people at the right time, the impact continues past the experience...just to list a few comments we have received from past participants!
WHAT IS THE SCHEDULE? 8:30-9:00 A.M. Check-in & Networking, 9:00-11:00 A.M. Workshop, & 11:30-1:00 P.M. Optional lunch at the Skyline Club
WHO DO I CONTACT WITH QUESTIONS? Please send any inquiries to operations@jaynesconsulting.com