Description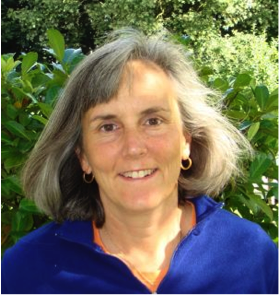 Navigating with Technology
Holly A. Taylor, Ph.D
Professor of Psychology, Tufts University
Abstract
Navigational aids have become ubiquitous, appearing as standard features in cars and on smart phones. How might this navigational technology affect how people learn about and find their way within an environment? Many have heard the extreme cases of people blindly following a GPS and meeting with disaster. Although such extreme cases occur, this talk will focus instead on how navigational technology may affect how we build mental maps more generally. Additionally, it will discuss potential ways that navigational technology might promote, rather than deflect, mental map development.
About Holly
Holly has been exploring why people "get lost" for over 20 years. Having earned her PhD from Stanford University in Cognitive Psychology in 1992, she has been at Tufts University since 1994. She is currently the Co-Director of the Center for Applied Brain and Cognitive Sciences at Tufts, a joint Center with Natick NRSDEC Cognitive Science group. In addition to her research and teaching, she serves as the advisor for Engineering Psychology (Human Factors) majors within Tufts School of Arts and Sciences.
Evening Schedule
6:30 – 7:00 Networking over pizza and beverages
7:00 – 8:30 Meeting
8:30 – 9:00 CHI Dessert and more networking!
Sponsors
Constant Contact is hosting us.

VitaminT is sponsoring dessert.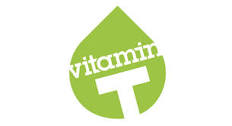 Organizer of Navigating with Technology with Holly A. Taylor, Tufts University
What We Do
BostonCHI is the Boston area chapter of ACM's Special Interest Group on Computer-Human Interaction (SIGCHI). Our members, from throughout New England, share ideas and experiences on the rapidly growing and changing area of how computers and people interact. Read the chapter Bylaws.
We have monthly gatherings in the metro Boston area, which are open to both members and non-members at no charge. In addition, members receive a monthly e-mail newsletter. If you're not yet a member, we encourage you to become one! 
SIGCHI is a forum for the study of human-computer interaction (HCI) and includes research and development efforts leading to the design and evaluation of user interfaces. The focus of SIGCHI is on how people communicate and interact with computer systems. SIGCHI serves as a forum for the exchange of ideas among computer scientists, human factor scientists, psychologists, social scientists, systems designers and end users. (from ACM SIGCHI)
BostonCHI is an organization of professionals from the New England area in the field of Human-Computer Interaction. Our members represent the diverse interests of that field: graphic arts, documentation, usability, psychology, user interface design, human factors, industrial design, ergonomics, computer science, training, education, and many others.
Become a Supporting Member
Supporting members help fund the sharing of HCI knowledge in our community. For $15 a year (or $150 lifetime) you can contribute to our mission of giving innovative thinkers and doers a platform while enhancing professional knowledge and networks.