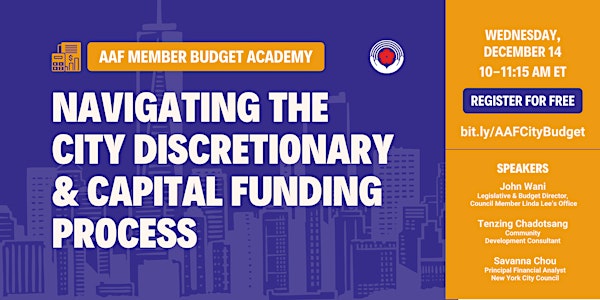 Navigating the City Discretionary and Capital Funding Process
Join AAF for the second part of its annual Member Budget Academy to learn more about the City Budget and funding process.
About this event
Join the Asian American Federation (AAF) and our panel of speakers to understand and navigate the city discretionary and capital funding application process.
We will be talking about the process for applying for discretionary vs. capital funds, what organizations should include in their applications, how to avoid common pitfalls, and what to consider when making discretionary funding requests beyond the initial application. In addition to the application itself, speakers will discuss ways that organizations can strengthen their chances of getting their application picked from the pile and demystify how budget decisions get made behind closed doors.