Description
Curious about the life and journey of becoming a Director of Sales in Tech? What's it all about?
Join us for an evening of networking and an informative discussion with Carthele Kelly, the Director of Sales Development at Zenefits.
This talk focuses on what it's like to work and succeed in the rapidly growing technology sector even if you are coming from a different background.
Meet the Speaker: Carthele Kelly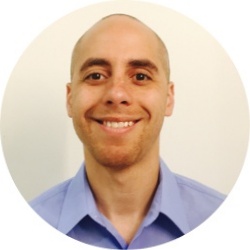 Carthele Kelly is a Pittsburgh native living in beautiful downtown Oakland. He works as the Director of Sales Development at Zenefits and has 7 years of industry experience. That experience ranges from data aggregation to consumer technologies. Currently, he leads Sales Development for Zenefits mid-market and enterprise offering. Carthele has a degree in Sociology from Princeton University. But in the end...How much does sociology and sales have in common? A whole lot more than you may think, actually.
Agenda:
6:00pm - 6:30pm Registration, Networking and Refreshments
6:30pm - 6:40pm Introduction
6:40pm - 7:20pm Discussion and Audience Q&A
7:20pm - 8:00pm Continue Networking
_______________________________________________________
Refreshments will be served
If you want to get into tech sales, this event is for you!
Join the event FB page for updates and connect with other fellow companions!
--
Please note:
- Tickets at the door 5:30 - 6:00 PM (if any are still available)
- No refunds unless we have fully canceled the event. Date changes are not included.
- For additional info or questions, send an email to events@alwayshired.com
- For last minute questions, leave a voicemail
message: 415-840-0566