Navigating into Leadership

Tuesday, June 17, 2014 from 7:00 PM to 9:00 PM (EDT)
Event Details
Event Details:
Agenda
7:00pm: Arrival/Check-In
7:10pm-7:20am: Few words from NYC Lean In and Wix
7:20pm-8:30pm: Featured Speaker: Jessica Steel, President of Urbansitter
8:30pm- 8:50pm - Q&A
Jessica Steel, Urbansitter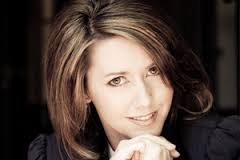 Jessica Steel will share stories and lessons learned from her journey navigating into leadership
in the tech industry. She'll highlight the difference between leadership qualities and leadership
positions – and talk about what separates good leaders from the great ones. Learn what worked
for Jessica in achieving the big leaps up the corporate ladder, and explore for yourself what
leadership symbolizes for you in your career.
Jessica Steel is President of UrbanSitter, an online service that helps parents find and book
babysitters recommended by people they know. Having first discovered the service as a parent
in 2011, Jessica joined the management team and corporate board of UrbanSitter in 2013 to
help scale the business. Prior to joining UrbanSitter, Jessica spent eight years at Pandora
Internet radio, as Executive Vice President of Business and Corporate Development,
where she led the company's business development efforts from inception through the 2011
IPO and beyond. While at Pandora, Jessica also became the founder and executive sponsor
of the company's popular Women In Business group, which serves to connect, mentor, and
inspire Pandora's current and future female leaders. In 2011 and 2012, Jessica was named
one of the Most Influential Women in Bay Area Business by the San Francisco Business Times.
She was added to their Forever Influential list in 2013. She was also honored by Billboard
magazine with the 2011 Women In Music Award.
Special thanks to our host: The Wix Lounge, Sponsored by Wix.com
Wix.com
enables everyone to design, publish and host stunning HTML5 websites.
No coding,
no previous design skills, just log in to Wix and start creating with our easy
drag-and-drop website builder! In that spirit of encouraging creativity and enabling
entrepreneurship, in 2010 Wix founded the NYC Wix Lounge. The Wix Lounge is a completely
free co-working, event and exhibit space for creative professionals. Grab your laptop, pop
into the Lounge and enjoy a productive work day, great networking opportunities, and
amazing events. The Wix Lounge provides free support to New Yorkers, giving them the
tools and tips for successfully launching and managing their businesses' online presence.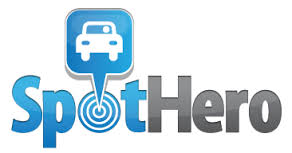 Organizer
At Lean In NYC,  we are committed to offering women the ongoing inspiration and support to help them achieve their goals. If we talk openly about the challenges women face and work together, we can change the trajectory of women and create a better world for everyone.