Description
Featuring Yavilah McCoy, Dimensions of Culture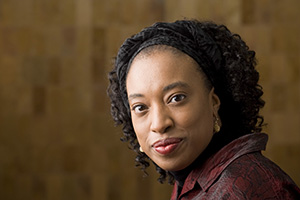 As an intersectional, multi-racial, multi-ethnic, cross-class, multi-gendered, differently observant, and intergenerational community of Jews, how might we engage in interconnected struggles in service of justice for all people? How can we use what we can learn together in beloved community to fight harder than ever before to remain united on our journey toward the North Star of justice?
Join Yavilah McCoy and The Hive at Leichtag Commons for an exploration of the successes and challenges of building relationships and coalitions within Jewish institutions and a broader social justice landscape. Don't miss this important opportunity to develop a more nuanced understanding of Racism, Anti-Semitism and what it means to be an active partner in elucidating and eradicating "isms" as family, Jewish leaders and caring professionals.

We'll share stories of resilience and celebration to take us beyond a history of being targeted. Plus, we'll address what we can do right now to hold the histories in relationship together.
Come for lunch at noon and the program will begin at 1:00pm.
----
Kick off that Sunday at 10am with Jewish gospel brunch with Yavilah! If you stay for events that day, breakfast and lunch will be provided. This lively gospel session is a chance to learn pieces from Yavilah McCoy's family legacy of Jewish Gospel Music and sing them together. Singing will be followed by a discussion of what it means to embrace intersectional identities across race, faith and gender in the contemporary social justice landscape. You can purchase your ticket for both programs on this page.
Jewish Gospel Brunch:
10:00am-12:00pm
----
The contents of the workshop and associated materials are intended to provide helpful and useful material on the subjects addressed in the workshop. By participating in this workshop, participants agree that Leichtag Foundation and its subsidiaries will be held harmless by the participants and its sponsoring organizations.