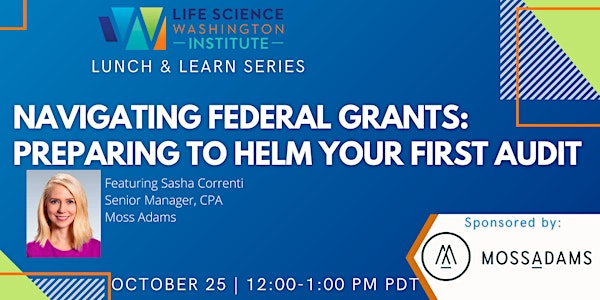 Navigating Federal Grants: Preparing to Helm Your First Audit
Join Life Science WA Institute for the next installment in our Lunch & Learn Startup Series, designed to answer your questions!
About this event
Description:
Have you cast a line out and caught your first federal grant? Are you unsure about what steps to take next? During this session we will provide a short overview of the federal grants process including managing the pre-award and post-award phases of your journey.
Before sailing out, it is imperative to understand the costs you could incur along the way, both in terms of time and expenses—as missteps in preparation can lead to stormy seas and painful backtracking. This presentation will also expand your knowledge of the expectations of grantors and the current guidance that help you keep afloat amidst the present regulatory environment. And finally, we will dive into the compliance requirements generally applicable to research-based grants and help provide some useful tips on what you can expect from your first program-specific audit, the cadence of subsequent audits, and how you can best prepare.
Join Moss Adams subject matter experts to learn more about how to smoothly navigate your first grant audit.
Who should attend?  This free Lunch & Learn event, sponsored by Moss Adams is for any one in the life science space applying for or currently federal grant funded.
Cost: LSW Institute Lunch and Learn events are offered at no cost to you, thanks to the generous support of our sponsor companies!
Please note that this discussion will be relevant for all Life Science ventures.
Where: Virtual - zoom
Meet the speakers:
Sasha Correnti, CPA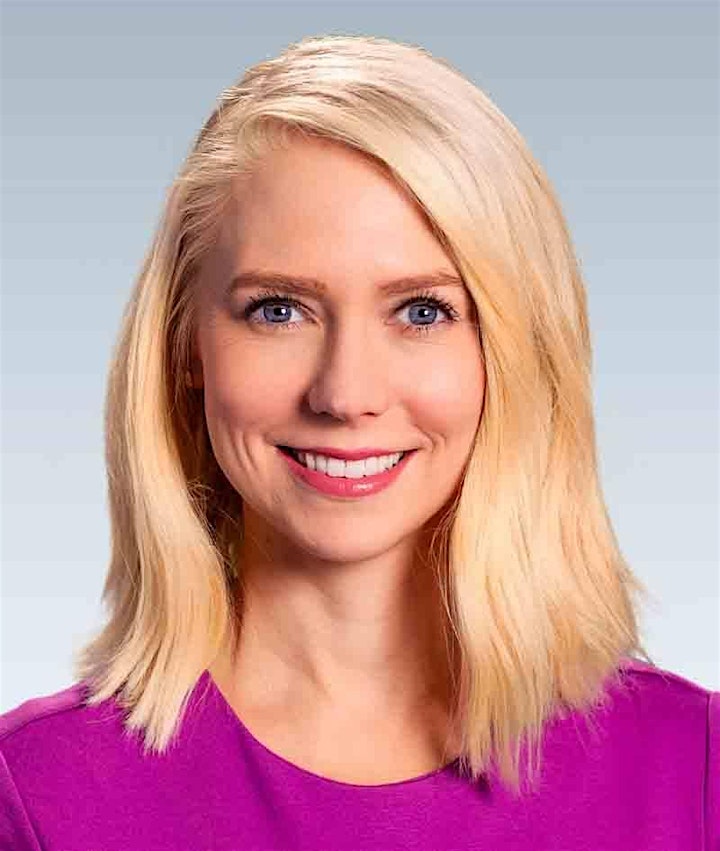 Biography
Sasha has practiced public accounting since 2004. Her focus is on providing services to various not-for-profit, life science, and higher education organizations. Sasha has significant experience performing financial statement audits and audits in accordance with the Uniform Grant Guidance, and dedicates most of her time to these areas. Sasha also has experience with program specific audits related to federally funded programs. She is a member of the firm's Not-for-Profit & Government Group.
Professional Affiliations
Member, American Institute of Certified Public Accountants
Member, Not-for-Profit Conference Planning Committee, Washington Society of Certified Public Accountants
Member, Washington Society of Certified Public Accountants
Community Involvement
Board Member, OneReel
Education
BBA, accountancy, Gonzaga University
MAcc, Gonzaga University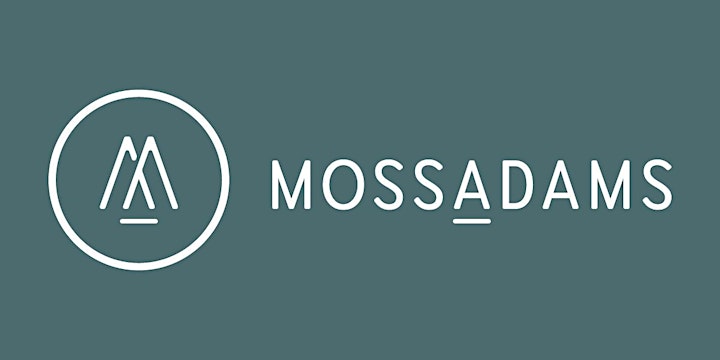 About our Sponsor, Moss Adams:
Moss Adams is a fully integrated professional services firm dedicated to assisting clients by growing, managing, and protecting prosperity. With more than 3400 professionals, who work with many of the world's most innovative companies and leaders, including more than 500 life sciences companies, Moss Adam's strength in the middle market enables them to advise clients at all intervals of development—from start-up, to rapid growth and expansion, to transition.
Given that Life science companies face a unique operational and financial challenges within a quite complex regulatory environment, Moss Adam's integrated service approach provides functional expertise, industry knowledge, and a full range of services such as accounting, consulting, and wealth management, to help you overcome these challenges and take advantage of valuable opportunities. Beyond analyzing your financial statements and addressing your tax and assurance needs, they offer a coherent, solutions-based approach catered to the unique complexities of Life Sciences companies. We are very fortunate to have them here in and here today .

About Life Science Washington Institute:
LSW Institute is a non-profit organization dedicated to providing educational and support services to life science entrepreneurs in Washington state through a number of programs including the WA Innovation Network (WIN) Mentoring Program, Startup Assistance Consulting Program, Lunch & Learn Series, workshops, and more! Visit www.lswinstitute.org to learn about LSW Institute programs and services, all offered at no cost to participants.