A workshop to find Emotional Well-Being before, during, and after the 2020 election.
About this Event
Join Megan Murk (NBC-HWC, Head of Coaching) and Traci Corbett (NBC-HWC) for a thoughtful workshop designed to help navigate the intense emotions surrounding the upcoming election. Our coaches will discuss self-compassion, acceptance, and recognizing the choices we have even during uncertain times.
Guided by our framework for Emotional Well-Being, this workshop will be an opportunity for community and connection and allow us to hold space together while also gaining useful tools and skills for navigating challenging emotions.
Coaching at Octave
Octave Coaches provide goal-focused support rooted in the four domains of Emotional Well-Being. Through a personalized, data-driven approach, our coaches work with clients to co-create a plan that supports improving emotional well-being and achieving goals via the setting of weekly action steps, accountability, and the application of evidenced-based tools.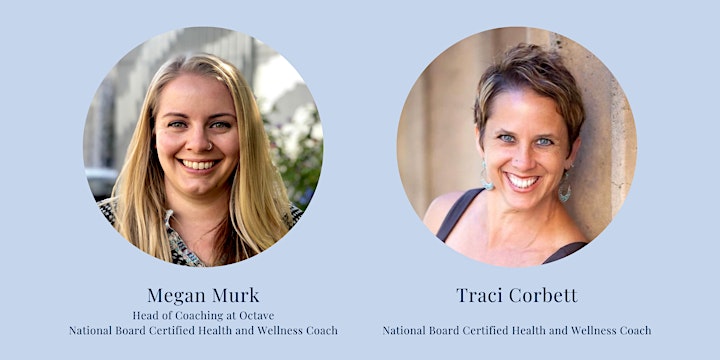 Meet The Presenters
Megan Murk, NBC-HWC, and Traci Corbett, NBC-HWC
Megan Murk and Traci Corbett are National Board Certified Coaches who specialize in co-creating individualized plans to cultivate Emotional Well-being. They are passionate about partnering with clients to define and achieve authentic and personalized goals that promote their ability to live the future they desire. Collectively, they have over 20 years of experience working with individuals and groups nationwide.
About Octave
Octave is a modern behavioral health practice offering evidence-based therapy, coaching, support groups, and skills-based workshops. Our clinics are located in New York City and San Francisco, and our care is being offered virtually at the moment.