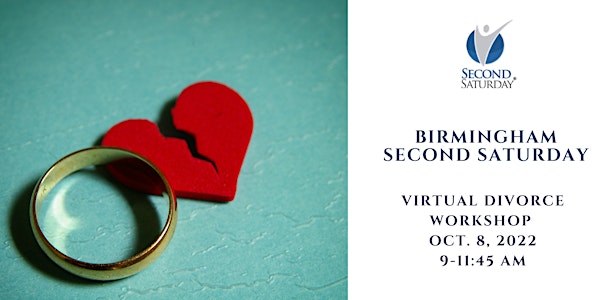 Navigating Divorce Second Saturday Free Virtual Divorce Workshop October 8
Free Virtual Divorce Workshop for those who are thinking about or in the process of getting a divorce.
About this event
This complimentary workshop is designed to help women take the next step, no matter where they are in the process of untying the knot. With the guidance of trained professionals, Second Saturday deals with the legal, financial, family and personal issues of divorce in a logical yet compassionate way.
Our October 8 workshop will be held through Microsoft Teams. You will need to register at the link above to receive the link for the Microsoft Teams meeting. The link will be sent automatically, once you register for the event. Look for the app in either Google Play or the iTunes store.
Panelists:
Kathy Troyanek, MA, LPC-S, NCC, CSAT-Candidate, Counselor
Jessie Hardy, Family Law Attorney
Donna Cates, CRPC®, CDFA®, Financial Advisor Vice President
You Will Learn:
1. How to become emotionally, financially and legally independent. The effects of divorce on children, communication issues including dealing with a hostile spouse, rebuilding self-esteem and effectively managing the emotional aspects of transition.
2. The divorce process and methods of divorcing, protecting yourself legally and financially, child custody, child support, and spousal support.
3. How to prepare financial information, divide property (assets/debts/stuff) and evaluate tax consequences of settlement options.
For More Information:
Donna S. Cates
donnashadixcates@gmail.com