About this Event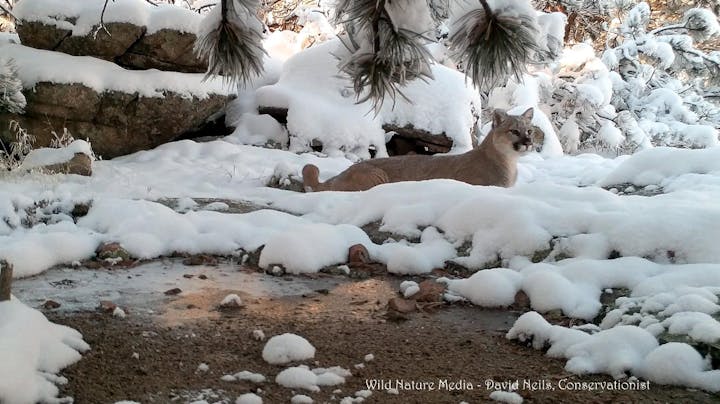 Join local wildlife photographer David Neils for a deep dive on the habits and habitat of mountain lions in Northern Colorado. Enjoy learning the following:
How mountain lions navigate and hunt in Northern Colorado
Mountain lion tracks, scrapes and other sign
How to use four natural factors to pin point where lions are found
Using remote cameras to capture lion images or video
How to live or recreate safely in mountain lion country
Navigating off trail successfully
You'll also enjoy completely wild footage of wild mountain lions in really wild country. Here is some example footage from Northern Colorado.
For those interested in duplicating my work in the field with remote cameras, I'm offering a full day workshop on March 23rd at Sylvan Dale Guest Ranch west of Loveland. To learn more and register, visit:
https://www.heartjcenter.org/mountain-lion
Wild Nature Media
www.wildnaturemedia.com