Navegando America (en Español) Nov 26, 2016

Saturday, November 26, 2016 from 8:00 AM to 4:00 PM (EST)
Event Details
Una vez que complete este curso y pase el exámen, Recibirá la tarjeta de identidad de "Navegante seguro" del estado de Florida.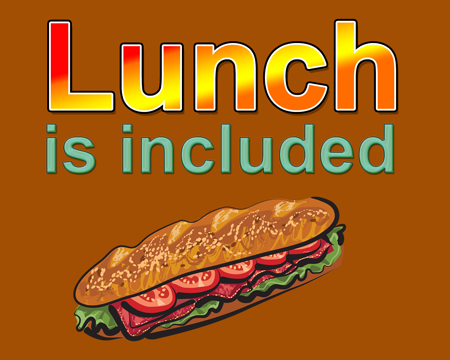 Un cargo de $50 cubre el costo de materiales, almuerzo y snacks. Hay descuentos por grupo y por registro temprano.
El curso se dicta en en centro comunitario Dixon Ahl Hall.
2200 NE 38th Street
Lighthouse Point, FL 33064
Para llegar tome i-95 hasta Sample Road, Tome la dirección Este hasta Avenida 22, que está al Este de US-1, allí cruce a le izquierda (Norte) y Dixon Ahl Hall estará al final de la avenida, en el lado derecho, justo después del cuartel de Bomberos.
Puede contactar al oficial de Educación pública llamando al (731) 907-0307 or por correo electrónico courses@aux37.org
Conozca su Barco: Tipos of botes a motor, botes a vela, terminología y clases.
Antes de Zarpar: Todo lo que necesita saber y hacer para prepararse para levar ancla y retornar con seguridad.
Como operar su bote de manera segura: Aprenda las reglas de circulación, que significan las boyas y senales. Como ubicarse con cartas marinas y evitar entrar en problemas. Marinería básica y segura. Como zarpar y atracar, manejo en tiempo adverso, anclaje.
Requisitos legales para la Navegación: Registrando su bote, regulaciones. Equipo de seguridad requerido. Operación segura y reporte de accidentes, protección del amnbiente. Leyes Federales y Estatales.
Emergencias durante la navegación: Que hacer cuando las cosas salen mal para mantener a todos los ocupantes seguros. Que dice la ley al respecto de sus responsabilidades?
When & Where

Dixon Ahl Hall
2220 Northeast 38th Street
Lighthouse Point, FL 33064


Saturday, November 26, 2016 from 8:00 AM to 4:00 PM (EST)
Add to my calendar
Organizer
US Coast Guard Auxiliary - Flotilla 07-03-07

The Auxiliary was formed by congressional act in 1939 as the Coast Guard Reserve. 14 U.S.C. 822 It aids the Coast Guard in its non-military, non-law-enforcement tasks, such as search and rescue, aids to navigation maintenance, environmental protection, public boater education, and private and fishing vessel examination.
Teams of Auxiliarists act in these mission areas under Coast Guard orders, and individual Auxiliarists supplement Active Duty and Reserve Coast Guard units. Auxiliarists under orders operate with the authority and under the direction of the United States Coast Guard. We wear Coast Guard uniforms with specific devices indicating that we are members of the auxiliary.
Navegando America (en Español) Nov 26, 2016