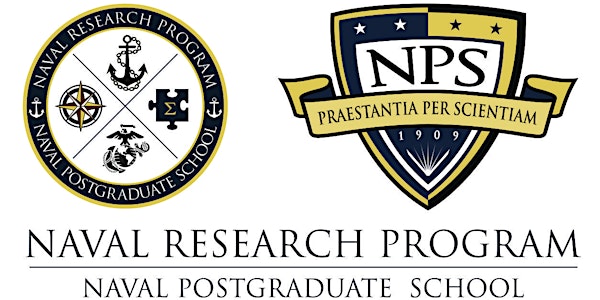 Naval Research Working Group 17
By NPS Naval Research Program Office
Date and time
April 18, 2017 · 7:30am - April 20, 2017 · 5pm PDT
Description
The Naval Postgraduate School (NPS) will host the Naval Research Working Group (NRWG) 17, April 18-20, 2017 aboard the Monterey campus. This activity is an essential element in the success of the NPS Naval Research Program, as envisioned by the Secretary of the Navy. It serves as a forum for Navy and Marine organizations to communicate, review, validate, and recommend topics for NPS research in FY18. SECNAVINST 1524.2C dtd 21 AUG 2014 identifies that, "an active academic research program is vital to the quality of education provided to students, the attraction and retention of exceptional faculty members, and the provision of real-time, directly relevant deliverables to government sponsors."


---
PLEASE READ BEFORE YOU REGISTER
When you register you will be asked to select one attendee registration type and to select multiple lab tours to create a schedule of tours that you would like to attend. Seventeen unique tours are scheduled for Tuesday and nine (three unique and six repeating) tours are scheduled on Thursday. Please carefully review the schedule of tours and select those that you would like to attend.
Tours are scheduled in 25 or 55 minutes blocks
Some tours overlap the start-time of another tour.
Once you have mapped out your desired tour schedule and verified that you have not double-booked yourself, please sign-up for the tours by selecting the appropriate tour tickets at the time of your registration through Eventbrite.
Detailed tour info can be found at: https://my.nps.edu/nrp/LabTours


---
Topic Sponsor Representatives must register and coordinate Topic Portal research submissions with their Topic Sponsor Lead no later than 27 Mar 2017 in order to be included in the NRWG 17 program. (Note: New topics may still be entered until 28 APR 2017 for consideration in the FY18 funding cycle but they will not appear in NRWG 17 print materials).
Please review the NRWG 17 Website for detailed NRWG 17 event information.
---