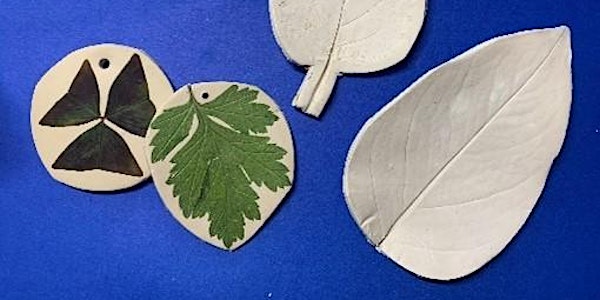 Nature Pressed Clay
Join us for this two-week program that merges nature and art!
About this event
Use natural materials found outdoors or around the house to create beautiful imprints on clay! In this two-week class, you will learn how to make and preserve your clay creations.
This is a two-part program. In the first session, we will focus on the creation of your pressed clay project. Because the air-dry clay needs a week to harden, the second session one week later will focus on finishing and sealing our projects.
This is a two-week program, so by registering, you are signing up to attend BOTH dates (Tuesday, December 6, and Tuesday, December 13). All experience levels are welcome, and we will send you all the materials you need to complete the project for free! Please note: You will be asked for your mailing address during the checkout process, so that we can send you the free materials for this program.