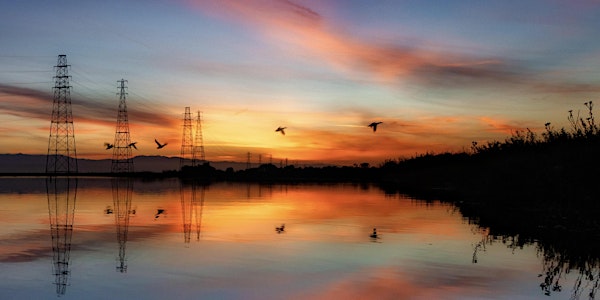 Nature Photography - Baylands and Beyond
Join the EV and experience breathtaking nature photography of Northern California with guest speaker Chris Stevens-Yu.
About this event
In this informative, engaging virtual art exhibit, experience the photography of Chris Stevens-Yu with commentary from the photographer himself. Learn about what makes the Baylands Nature Preserve and other Northern California open spaces special for photography.
About the speaker:
My love for photography began when I received my first camera (a Vivitar point-and-shoot film camera) as a birthday present in 1988. Coincidentally, that was also the year I first visited Northern California and knew immediately I wanted to live here one day. Fast forward 27 years to 2015 and I finally made Palo Alto my home. Since that time, I've been exploring the amazing diversity of nature all around Northern California; from Big Sur, Point Reyes, Palo Alto Hills, to my favorite "backyard" location, the Baylands. In my photography, and life, I'm drawn to movement, mood, light, and shadows, and try to convey how a scene felt to me in the moment. Sometimes it's a more simple replication and other times it's an abstract interpretation. I'm so happy to be exhibiting my work in a location that has inspired me so much these past few years! I can't think of a better match and I hope you enjoy my own interpretation of Natural Northern California.