Description
When was the last time you enjoyed what you were doing so much that you lost track of time?
Can you think of a time when you were having coffee with a friend, reading, taking a walk in nature, or making art and you got so immersed that suddenly two hours had gone by without you even realizing it?
This experience sometimes referred to as being in the "flow," and it turns out it's really important for your mental and emotional health.
Join us for 2 hours of being in the "flow" for a very Meditation Sound Bath, Nature Walk and Mandala Workshop with the goats at Oats & Ivy Farm as our inspiration and partners in the creation process.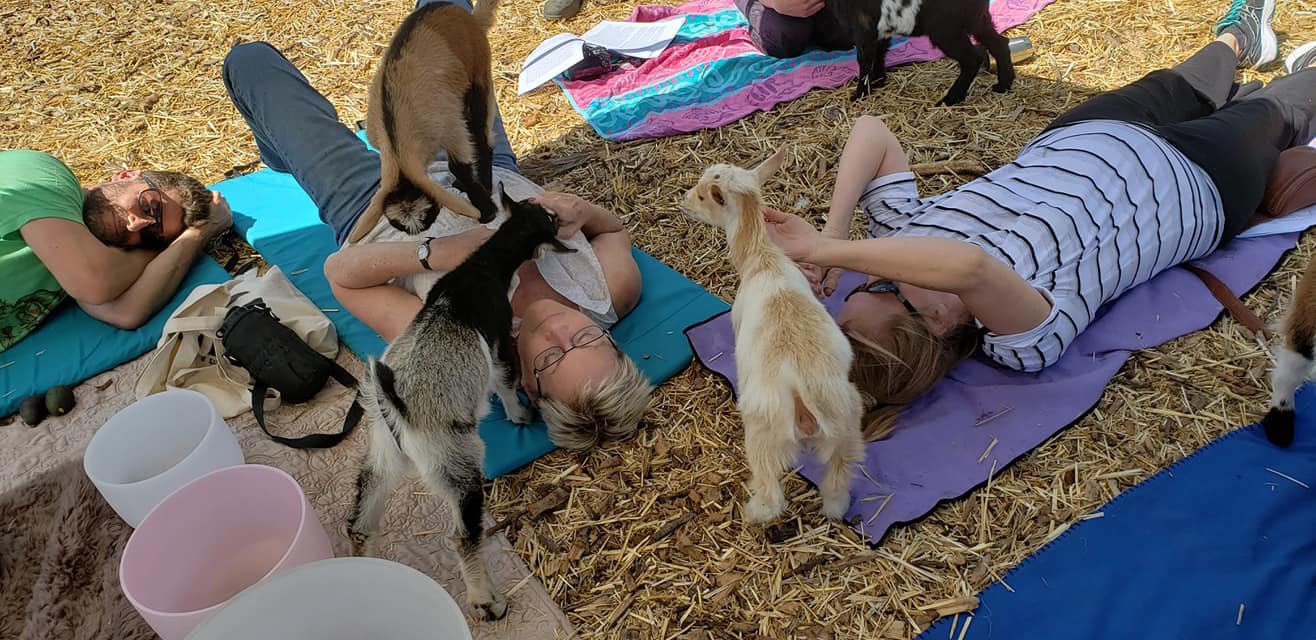 Kirsten Korot will guide a beautiful opening meditaiton with sound after we take a short walk with the goats up to the beautiful hilltop overlooking orchards to create our Nature Mandalas during the magical Sunset hour.
When we create a mandala from natural materials we are creating something that is both uniquely beautiful and also impermanent. As we immerse ourselves in the art of making mandalas, as we choose, handle and arrange the natural materials we begin to flow in a mindful meditative way connecting in the moment and nature and this allows us to feel that we too are part of nature.
Creating these with the goats around us out in nature on a beautiful hilltop at sunset we will then leave them on the hilltop to be recycled into nature as we take a nice little walk back with the goats to the farm.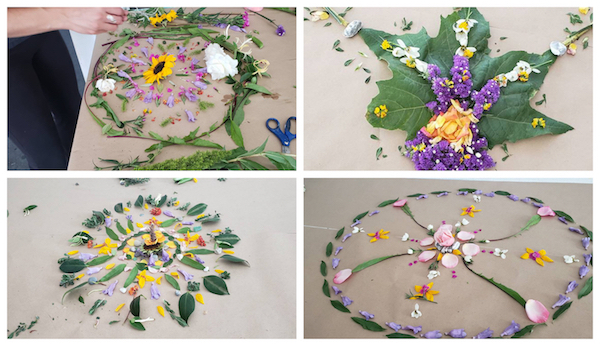 MEDITATION & MANDALA WORKSHOP INCLUDES
• Guided meditation with sound to open up your creativity and set your intentions
• Florals, tools & materials to create your floral mandala
• A digital image of your flower mandala
• Snuggle and goat selfie time
PLEASE BRING
• Washable Yoga mat & pillow, If you like to snuggle up, bring a blanket
- A camera
• An open mind and loving heart
Limited space available