Nature as Sacred Teacher and Healer & Insights from The Great Mother Bible

Friday, August 1, 2014 at 7:00 PM

-

Sunday, August 3, 2014 at 4:30 PM (EDT)
Event Details
Mare Cromwell's Events
Mare Cromwell is an award-winning author and nature mystic. Her first two books are "Messages from Mother....Earth Mother" and "If I gave you God's phone number...: Searching for Spirituality in America". She is currently finishing her third book: "The Great Mother Bible". She has studied with Native American teachers for eighteen years and sits on the World Council for Wisdom Gatherings. Mare offers healing sessions locally and long-distance based on the premise we are all connected and the love of the Great Mother can heal all. She calls Western Maryland home. (Note: she is a former worm herder. ;~) For more information, and other Events, see Mare Cromwell's Website.
---
Insights from The Great Mother Bible
 Evening Talk & Book Signing
 Friday, August 1st, 7:00 PM~ Tickets: $15
 Award-winning author Mare Cromwell has been informed by several gifted Native medicine people that she is one of those people who is quite closely connected with Earth Mother. Mare downloaded the spiritual messages in "Messages from Mother…. Earth Mother" in the summer of 2012. In November, 2013, Mare received further clear spiritual guidance to set aside the winter of 2014 to listen more deeply to Mother's teachings to write her next book "The Great Mother Bible". This book will be released in the summer of 2014 and will offer spiritual wisdom sourced from the Great Mother and Earth Mother. It discusses wondrous aspects of the Christ Consciousness, reincarnation, extinction, the power of the circle, the interconnectedness of all and more. Mare will share the story behind the book and some insights from it in this provocative evening talk. She will have her first two books available for purchase and signing and will be taking orders for her soon to be published book, "The Great Mother Bible".
Nature as Sacred Teacher and Healer
 Two-Day Retreat with Workshops, Ceremonies & Learnings
 Saturday, August 2nd, 10:00 AM - 5:30 PM
 Sunday, August 3rd, 12:00 PM - 4:30 PM
 Cost: $195 - (Limited to 20 Participants)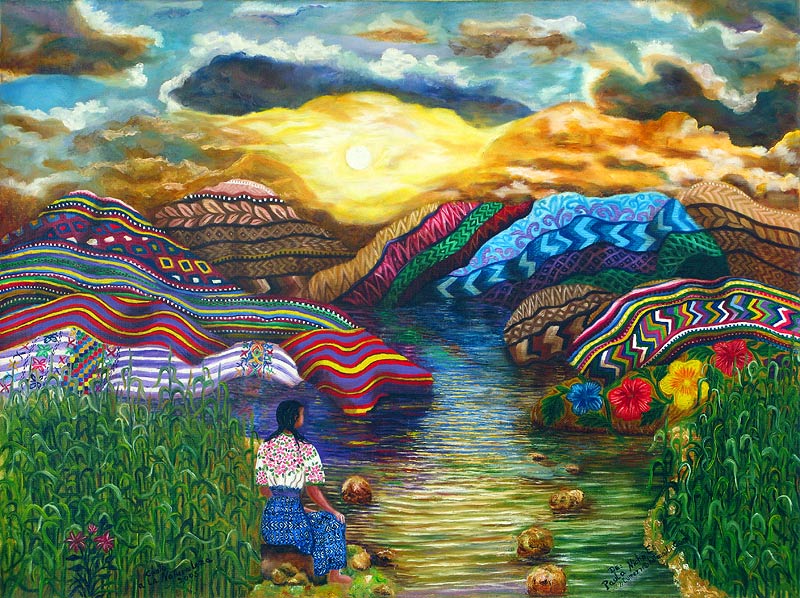 A new world is coming forth these days that honors the sacredness in all, importantly including the natural world around us. The old paradigm of mechanistic thinking is breaking apart, as well-respected peer-reviewed neurophysiologists and other scientists are now documenting what mystics and shamans and other spiritual healers have known for eons. We live in a living, thriving conscious cosmos that is far beyond what our schools taught us. The planet we live on is an amazing part of this cosmos and we are invited to wake up to who and what she is on all levels. We are also invited to come back into sacred balance on her planet.
Come join us for a two-day retreat to learn ways to enhance your sacred relationship with Nature to find inner balance and wholeness. Nature is hard-wired to heal. She heals us sometimes without our being aware, and she inherently heals herself continually. She is constantly scattering seeds and animal poop and microorganisms and energy - things about which our limited minds have yet to learn - to reclaim urban lots or abandoned lands, or places desecrated by the greed for natural resources, without a "giving back" of the same for such gifts. In most Native American and other Indigenous traditions, it as a way of life to return to Mother Earth something of equal value to that which was harvested or taken away from her.
Nature offers subtle healing experiences to all who chose to leave the comforts of their cars or homes to walk amongst the trees and wild areas. Come be with us to learn more about nature and the subtle sacred healing energies of her. Come learn how to connect with her more deeply, do ceremony, commune with a tree hundreds of years old and more. Come learn how to be a seed for the new world being born these days. You are invited to join us to come back home to this glorious planet we call Earth.
Within this two-day retreat we will cover:
What is the consciousness behind Nature - Earth Mother? Is she more than just a planet with diverse life forms on it?
The conscious cosmos in which we live - How are we healed in more sacred relationship with Earth Mother.
       √ Soil as an anti-depressant
       √ Forest Bathing
       √ Earthing
 

Spiritual practices to connect more deeply with Earth Mother & Creator.
        √ We will learn ways to create an altar and the significance of Medicine Wheels and Stone Circles
       √ Connecting energetically with the Sacred Energies of Earth Mother and Creator
       √ Opening our spirit body up to her and Creator and more.
Ways that Nature/Earth Mother communicates with us. Animal Spirit Medicine and more.
        √ Creature Teachers and more.
Plant Spirit Medicine: subtle spiritual healing resonance of plants. Nature Spirits/Elementals
       √ Who they are.
       √ What they do.
       √ Honoring them.
 

Deepening your relationship and awareness of life around you



       √ Mother's Love Cord Connection.
       √ How can we give back to Earth Mother?
       √ Our prayers
       √ Our Gratitude – Water Spirit Story.
       √ The song of our consciousness – Walk in Beauty
 

A Special Ceremony with Sacred Fire and Sacred Water

.
                                 √ A co-creation with our host, Peter Shefler, Sacred Fire Keeper of The Four Directions
Each person will also receive a signed copy of Messages from Mother…. Earth Mother as part of their workshop handouts.
When & Where

The Four Directions - A Center for the Arts and Healing
3930 Dickey Road
Gibsonia, PA 15044


Friday, August 1, 2014 at 7:00 PM

-

Sunday, August 3, 2014 at 4:30 PM (EDT)
Add to my calendar
Organizer
The Four Directions, a 501c3 nonprofit Corporation, dedicated to the Arts, Creativity, Spirituality, Healing and Nature, is located in Gibsonia, Pennyvania, a 40 minute drive North from Pittsburgh. Situated on ten rural acres of terraced hillsides, it has three lovely spring-fed ponds and a blend of scenic woodlands, floriferous gardens and wild native pastures with historic and modern buildings and outdoor structures and ceremony places. The grounds are a tranquil place to walk, explore, meditate or converse whie attendin the Center's diverse offerings.

We offer a fascinating mix of creative experiences, self-discovery programs, art exhibits, participatory demonstrations, music and dance performances, meditative retreats, modalities in the healing arts, special events and ceremonies, deep interactive connections with nature and much more. Programs are led by remarkable artists and creators, healers, wisdom keepers, and personal growth guides, who inspire through a shared sense of playfulness and visionary ideas
Join our mailing list and download our brochure at our website:www.thefourdirections.org