Naturally Bay Area NETWORKING NIGHTS: Understanding the Power of Mission Dr...
Description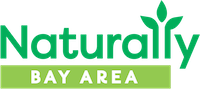 NETWORKING NIGHTS: Naturally Bay Area's monthly Networking Night is THE place to meet, connect, and collaborate with 100 of the most progressive leaders and companies in the Bay Area's natural products scene. Tonight's program...
BEYOND CERTIFICATION
Understanding the Power of Mission Driven Companies
Today's caused-based companies lead with a mix passion, purpose, and pragmatism to make a lasting impact on the world. But is "sustaining" enough? Our conversation this month will explore how three respected natural products leaders are taking a systems view to expand the capacity of their companies and their communities, all by way of food & commerce.
SPECIAL NOTE FROM NATURALLY BAY AREA:
***Please note the new event date/time: September 20, 2018, 5:30pm-7:30pm***
---
Guest Profiles
ZACH ADELMAN: CEO and Founder, NAVITAS ORGANICS
Zach Adelman is serial entrepreneur and current Founder/CEO of Navitas Organics, the pioneering and leading brand of organic superfoods and snacks. Under Zach's leadership, Navitas has searched the globe for the highest-quality organic superfoods to keep its customers energized. Navitas works hard to power the positive in all it does, including sourcing and working towards a greater good. Navitas operates with a focus on leaving as minimal a footprint on the earth as possible, including partnering with small local farmers who use sustainable organic farming methods to grow its superfoods. It also contributes to healthy causes by supporting nonprofit initiatives like A Growing Culture.
MERRILLE STONE: CEO and Founder, PRESERVE FARM KITCHENS
While at the local farmer's market one Sunday, Merrilee Olson, Founder and CEO, went to buy a popular and rare variety of strawberry from Nancy Skall, a legendary Healdsburg farmer. Despite these strawberries being so popular that they sold for twice the price of any others, Merrilee learned that at the end of the day three flats of unsold berries were marked for the compost bin. Shocked that such delicious fruit would go uneaten, Merrilee asked Nancy if she could instead help her turn the berries into jam which she could then sell. That summer, Merrilee created the first batch of jam from the special strawberries.
After some research, Merrilee discovered how common it was for farmers to compost produce they couldn't sell. Often, this was perfectly delicious produce which went unsold primarily for cosmetic reasons. In the United States, more than 20 percent of the fruits and vegetables we grow never make it off of farms because they aren't 'perfect' enough for grocery stores' standards, which results in billions of pounds of produce going to waste every year.
And voila — the idea for Preserve Farm Kitchens was born. Merrilee had rediscovered a way to reduce food waste with basic food preservation techniques while helping farmers thrive. Using her culinary skills cultivated over decades in the food industry, Merrilee has helped farmers throughout Northern California to utilize the whole harvest by taking excess or imperfect produce and transforming it into foods people love.
EMILY STONE: CEO and Founder, UNCOMMON CACAO
Through Uncommon Cacao, Emily Stone has spent the greater part of the last decade deep in the jungles of Central America, creating meaningful market access for thousands of indigenous Maya smallholder farmers. Her group of cacao processing, export, and sales operations spans Central America and the U.S. with partnerships in Bolivia, Colombia, Haiti and the Dominican Republic.
Uncommon Cacao delivers excellent quality cacao through completely transparent business transactions to chocolate makers. Her efforts thus far made a lasting impact in cacao-growing communities by delivering premium prices, targeted technical assistance, and long-term partnerships with its farmer. Emily is the only Ashoka Fellow in the chocolate supply chain so far, and her work has been recognized for impact by Acumen Fund, Agora Partnerships, and Unilever.
Zach Adelman

Navitas Organics

CEO & Founder

Merrille Olson

PRESERVE Farm Kitchens

CEO & Founder

Emily Stone

Uncommon Cacao

CEO & Founder