Description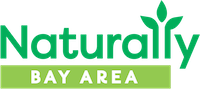 MORNING MINGLES: Want to connect with some like-minded professionals in the natural products space? Our morning gatherings are THE place to learn about a timely, hot topic and network. Join us this month for:

TAMING THE JUNGLE
Optimizing Your Amazon Channel for Reach & Velocity

With special guest
ELLIOT BEGOUN, Founder, THE INTERTWINE GROUP
---
Guest Profiles
ELLIOT BEGOUN: Founder, THE INTERTWINE GROUP
Elliot Begoun is the Principal of The Intertwine Group. His articles appear in publications such as the Huffington Post, SmartBrief and Linked2Leadership. He serves as a thinking partner, providing clients with the clarity, focus, and tools needed to make good people and product decisions. He helps clients build lasting relationships with their customers, develop leaders who make others feel heard, cared for, valued and respected, and most importantly grow.
Elliot Begoun

The Intertwine Group

Founder