Description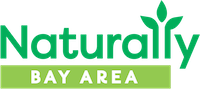 EDUCATION SERIES - Join us on the 2nd and 4th Wednesday of each month to feed your mind!
Naturally Bay Area's Education Series uses workshops, engaging debate and long-form interviews to peer into the minds of some of the Bay Area's best and brightest natural products leaders.
Tonight's program...
To Co-Man(ufacture) or Not to Co-Man?
When's to bring it all in-house
Presented in partnership with Whole Brain Consulting
SPECIAL GUESTS:
William Madden, CoFounder Whole Brain Consulting
Will Madden has worked in the food industry for the past 20 years. He specializes in big-picture operations and supply chain management and contract negotiation between food companies and contract manufacturers.
Madden has helped everything from start-ups to multimillion-dollar businesses find perfect-match contract manufacturers, setting them up for long term success. He is also the author of "Separating the Con Man From the Co Man – A Guide to Contract Manufacturing" (Train of Thought Press, available at Barnes and Noble and Amazon).
Brandon Hernandez, CoFounder Whole Brain Consulting
Brandon Hernandez is a high-risk quality and food safety consultant with over 10 years of experience in every aspect of food safety, R&D and sanitation applications. With a B.S. in biology from Colorado State University and experience with Whitewave Foods corporate headquarters (formerly Zateca Foods), Rodelle/Custom Blending and Claremont Foods, Hernandez brings a wealth of knowledge to the table.
His depth of knowledge in the food industry includes: USDA and FDA processing applications, flavor and spice blending, snack and bakery manufacturing, vegetable dehydration processing, fresh-cut produce processing, bottling, harvesting practices, GAPs and frozen recipe meal manufacturing.
Along with the food safety aspect of manufacturing, Hernandez has worked on numerous R&D projects. His work includes "from scratch" recipe formulation to cost optimization and process improvement and extensive work in sanitation protocols and practices that include working with chemical representation in optimizing and understanding the necessary sanitation processes and practices.
Brandon Hernandez

Whole Brain Consulting CoFounder

Will Madden

Whole Brain Consulting CoFounder