Description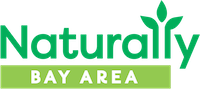 EDUCATION SERIES - Join us on the last Wednesday of each month to feed your mind! Naturally Bay Area's Education Series uses workshops, engaging debate and long-form interviews to peer into the minds of some of the Bay Area's best and brightest natural products leaders.
Tonight's program...
PITCH CAMP
AN Interactive Workshop for Creating Clear, Concise, and Compelling Pitches
With special guest, MIKE DOVBISH, Executive Director of NUTRITION CAPITAL NETWORK
This lead-in to Naturally Bay Area's 1st Annual Pitch Slam on Nov 1, will focus on developing and refining that perfect pitch. Bring your existing deck, or come with a blank slate. Our seasoned advisors will help you take your concept to the next level.
---
Guest Profiles
MIKE DOVBISH: Executive Director, NUTRITION CAPITAL NETWORK
Mike Dovbish is the Executive Director and one of the founding members of Nutrition Capital Network, an investor and partnering platform for growth companies in health and wellness. (Acquired by New Hope Network, part of Informa PLC in December 2016). Mike also provides strategic guidance to emerging sustainable health and wellness businesses and disruptive, consumer and ag tech companies assisting with strategy, capital raising, partnerships and business development.
Mike Dovbish

The Nutrition Capital Network

Executive Director
Organizer of Naturally Bay Area EDUCATION SERIES: Pitch Camp
Naturally Bay Area is a 501(c)(6) non-profit corporation formed in 2018 to connect entrepreneurs, investors and corporate innovators in the food and natural products community in Northern California.  Naturally Bay Area is the first regional affiliate of Naturally Boulder, which has been the catalyst for Colorado's dynamic natural products community and companies for more than a decade.
Our mission is to stimulate growth, entrepreneurship and exceptional leadership in the Northern California food and natural products industry; foster sustainable and responsible best practices in our industry; and facilitate collaboration and mutual support among our members.
Come join our Community of 500+ natural products CPG entrepreneurs! https://naturallybayarea.org