Description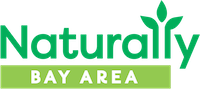 EDUCATION SERIES - Join us on the 2nd and 4th Wednesday of each month to feed your mind!
Naturally Bay Area's Education Series uses workshops, engaging debate and long-form interviews to peer into the minds of some of the Bay Area's best and brightest natural products leaders.
Tonight's program...
Mitigating Risk
Understanding risk profiles and developing strategies to reduce your exposure
As an important link in America's food supply chain, food & beverage businesses can't be too careful. Every month, news headlines announce yet another E.coli outbreak, and contamination is just one of the many potential exposures.
Food & beverage businesses can be affected by many variables such as weather, equipment breakdown, customer interaction, and health standards. Tonight's program will focus on controlling the total cost of risk through a mix of right-sized coverages and sound business practices in the following key areas:
Crop insurance
Dependent property/key customer
Equipment breakdown
Farm, ranch, and livestock
Foreign liability
Motor truck cargo
Pollution legal liability
Product contamination & brand rehabilitation
Trade credit
Warehouse legal liability
---
Presented in Partnership with: