Description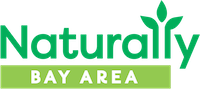 EDUCATION SERIES - Join us on the 2nd and 4th Wednesday of each month to feed your mind!
Naturally Bay Area's Education Series uses workshops, engaging debate and long-form interviews to peer into the minds of some of the Bay Area's best and brightest natural products leaders.
Tonight's program...
Best Practices for Brand Empowerment: From CPG to CBD and Beyond
Strategic insights, tips, and trends for brand marketers in 2019
Matthew Youngblood, Founding Partner of Trinity Brand Group and Paul Kagiwada, Creative Director, will lead this session. Based in Berkeley, Trinity is a brand strategy and packaging design firm with relevant experience in packaged foods, non-alcoholic and adult beverages, cannabis, lifestyle and better-for-you brands.
The session will explore best practices in brand strategy to help new, emerging and mature brands grow and win. Topics will include how to build brand engagement, breakthrough at retail, and deliver positive consumer experiences across channels. The session will feature relevant examples of strategy development and packaging design, while also giving participants an overview of current trends and key learnings from working in the cannabis industry. Attendees will learn specific best practices for branding and packaging at retail, both traditional and online, and walk away with tangible tips and tools for increasing their brand's effectiveness.
SPECIAL GUESTS
Matthew Youngblood, Founder Partner, Trinity Brand Group
A specialist in brand strategy, identity, packaging design and communications, Matthew is deeply committed to helping new and existing brands realize their potential. Prior to co-founding Trinity in 2005, Matthew was a Client Managing Director at Landor Associates in San Francisco.
Paul Kagiwada, Creative Director, Trinity Brand Group
Paul oversees the Trinity design team across offices in Berkeley and Chicago. Paul has led award-winning work for Trinity's new and iconic brand clients, including Corona, Albertsons/Safeway, Quantum Health and Torani, in addition to launching CERIA™ Brewing Company, a new THC-infused, non-alcoholic cannabis beer.
Paul Kagiwada

Trinity Brand Group

Creative Director

Matthew Youngblood

Trinity Brand Group

Founding Partner
Organizer of Naturally Bay Area EDUCATION SERIES: Best Practices for Brand Empowerment
Naturally Bay Area is a 501(c)(6) non-profit corporation formed in 2018 to connect entrepreneurs, investors and corporate innovators in the food and natural products community in Northern California.  Naturally Bay Area is the first regional affiliate of Naturally Boulder, which has been the catalyst for Colorado's dynamic natural products community and companies for more than a decade.
Our mission is to stimulate growth, entrepreneurship and exceptional leadership in the Northern California food and natural products industry; foster sustainable and responsible best practices in our industry; and facilitate collaboration and mutual support among our members.
Come join our Community of 500+ natural products CPG entrepreneurs! https://naturallybayarea.org