Description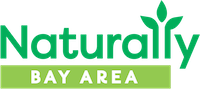 EDUCATION SERIES - Join us on the 2nd and 4th Wednesday of each month to feed your mind!
Naturally Bay Area's Education Series uses workshops, engaging debate and long-form interviews to peer into the minds of some of the Bay Area's best and brightest natural products leaders.
Tonight's program...
Amazon Demystified
Strategies and Practices for Taming the Jungle

E-commerce has been described as the new frontier and the future of retail. How brands are selling, innovating and ultimately winning on Amazon greatly defines their success. We'll hear from Amazon experts and brand leaders who are unleashing their potential on Amazon, including how to secure their ecomm foundation from a product, supply chain, and search optimization standpoint, the pros and cons of selling 1p vs 3p, and how to drive consideration and conversion with search and display marketing.
SPECIAL GUESTS:
Lynn Graham - Lynn is Founder and CEO of Beekeeper Marketing, an Amazon General Management Agency, now part of the Digital Technology Group of Advantage Solutions. She has 12+ years in the trenches helping CPG companies, large and small, reach their potential on Amazon.com through expert marketing, sales, and supply chain strategy and execution. Lynn has a BA in Economics from Stanford and an MBA from UC Berkeley's Haas School of Business.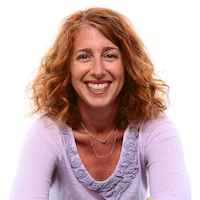 Darci Rosenblum - Darci is currently the VP of Marketing at OLLY, a brand that makes nutrition delightfully easy. She is an experienced marketing executive with a demonstrated history of working in the marketing and advertising industry with companies like LeapFrog, Method Home and YesTo. She has 15+ years of experience in Start-ups, Media, Direct Marketing, Social Marketing, and Consumer Acquisition in the consumer packaged goods industry.
OLLY has been selling on Amazon since November 2016 as a 1P seller. With the help of Beekeeper OLLY has experienced month over month growth and interesting learnings along the way.

Alex McIntosh - Alex co-founded and serves as chief executive officer of Thrive Natural Care. Prior to Thrive, Alex was the founding Director of Sustainability & Corporate Citizenship at Nestlé Waters North America, the $4B division of the world's largest consumer water company. At Nestlé Waters, Alex developed the vision and strategic plan, and provided hands-on leadership to build the corporation's first sustainability program from the ground up during a time of intense social scrutiny. He created a broad network of partnerships with corporate, policy, regulatory, and nonprofit water organizations to advance sustainability & innovation. His success in aligning financial, environmental, and social strategies within the 8,500-person corporation played a key role in expanding Nestlé Waters' reputation for excellence in the consumer package goods industry.
Prior to Nestlé, Alex was Director of Philanthropy at The Nature Conservancy, where he helped raise a record $75MM in private capital for two of the largest watershed conservation projects in the organization's history. Alex developed the vision, strategic plan and provided leadership for the 9-
person fundraising team that increased annual giving revenue 1,250% over four years and completed the most successful corporate conservation campaign in state history.
Alex earned his B.A. with academic honors at Duke University, and a master's degree in environmental management from Yale University.
About Beekeeper Marketing
We are a deeply experienced and savvy team of online marketing, management, and supply chain professionals with a passion for helping consumables companies succeed in a crowded online marketplace. Lynn Graham founded Beekeeper Marketing in 2007 when Amazon first started selling consumables online. Over the years, our relationships with Amazon have deepened and our business has grown organically through word of mouth from Amazon buyers and clients.
Today, we carefully curate our client roster so we can dive deep into every project and give it the personal attention it deserves. That's because we're not afraid of the nitty gritty. In fact, it's our ability to navigate the daily challenges and do the heavy lifting required to manage an online business that set us apart from others in the industry.