Description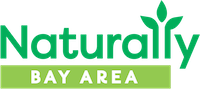 Join us at our 1st Annual Naturally Bay Area Pitch Slam!
OUR PREMIER EVENT OF THE YEAR!
Featuring some of the most intriguing and breakthrough companies and brands in the Northern California Bay Area natural products industry. Entrepreneurs will pitch their companies to a panel of experts and a robust group of audience members.
Total value of prizes awarded: Over $30,000!
It'll keep you inspired and on the edge of your seats.
This is an event you won't want to miss!
Event Details
Date: Thursday, November 1, 2018 – 1:00pm-6:00pm
Location: Presidio Officers' Club – Ortega Ballroom (2nd Floor) at The Presidio Main Post in San Francisco, CA
Further event details/agenda here.
Want to Attend?
Official ticket registration will open in early September. If you're interested in attending and are not yet on our Naturally Bay Area mailing list, please sign-up for notifications here.
Want to Pitch?
Have an interesting company, brand and product and want to pitch? Find out more here!
Want to be a Pitch Slam Event Sponsor?
Want to support the Pitch Slam as a sponsor? There remain limited opportunities to sponsor this inaugural event. Please contact Cynthia Maxey for more information.