Description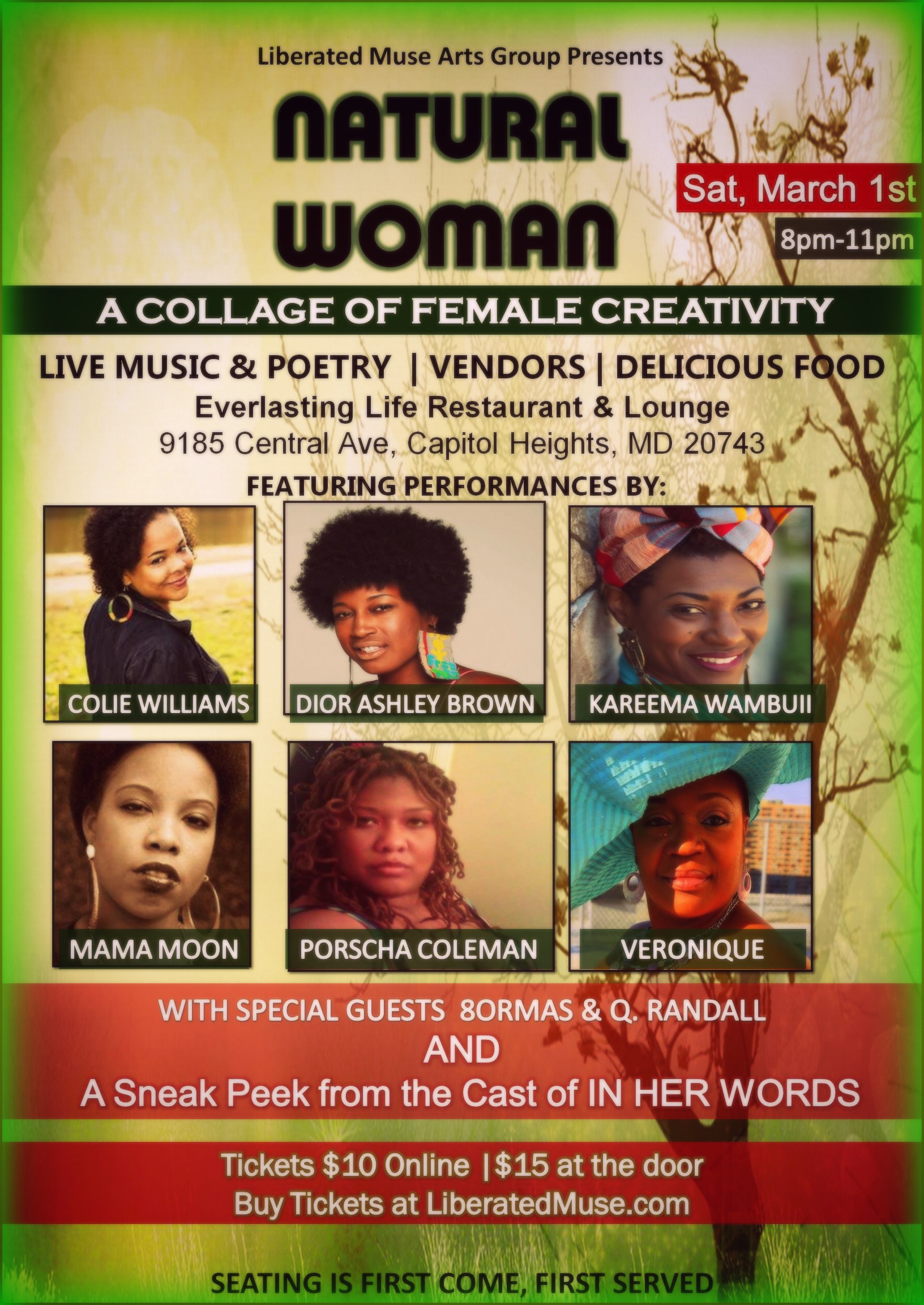 March is considered Women's History Month and also when the International celebration SWAN (Support Women Artists Now) Day is held. We are celebrating SWAN Day at the start of the month with a festive event showcasing talented creatives and introducing a sneak peek of our original production IN HER WORDS which tours for the month of March throughout the Washington DC metropolitan area.
Come out and enjoy live entertainment hosted by Khadijah Moon and Lyn Artope, vendors selling products ranging from bath, body and beauty products to clothes and music, and delicious cuisine sold by Everlasting Life Restaurant and Lounge. Purchase your tickets online for $10 and $15 at the door. A portion of the proceeds support the 2014 tour season of IN HER WORDS.
Contact us at LiberatedMuseArts@gmail.com for more information.