Sales Have Ended
Ticket sales have ended
Thank you for your interest. Pre-sales have ended email gregory@drumforchange.com if you'd like to squeeze in to the class.
Sales Have Ended
Ticket sales have ended
Thank you for your interest. Pre-sales have ended email gregory@drumforchange.com if you'd like to squeeze in to the class.
Mindfulness in nature, barefoot walking, minimalist footwear, gentle trail walk.
About this event
Learn a bit about mindfulness in nature, minimalist footwear, and barefoot walking. During the program you'll experience a guided meditation, a treasure hunt, making your own minimalist sandals based on indigienous designs, techniques for earthing and walking barefoot, and a gentle trail walk.
Your guides are Greg Whitt and Annelies Gentile:
Greg is a long-time nature enthusiast, a student of ancient wisdom traditions, and a graduate of the applied healing arts program at the Maryland University of Integrative Health. He is a local entrepreneur focused on group facilitatation and edutainment. He leads programs on connection, culture, and wellness. He also tells great stories. You'll find him online at www.drumforchange.com
Annelies is a highly-credentialed coach with a focus on creativity and transformation. Her specialty is helping professionals navigate change. She brings a lifetime of travel and artistry to everything she does. She is particularly good at putting the special in special occasions. Participating as a youth in the Outward Bound program convinced her of the power of nature to make lasting impressions. Learn more at www.conduitforchange.com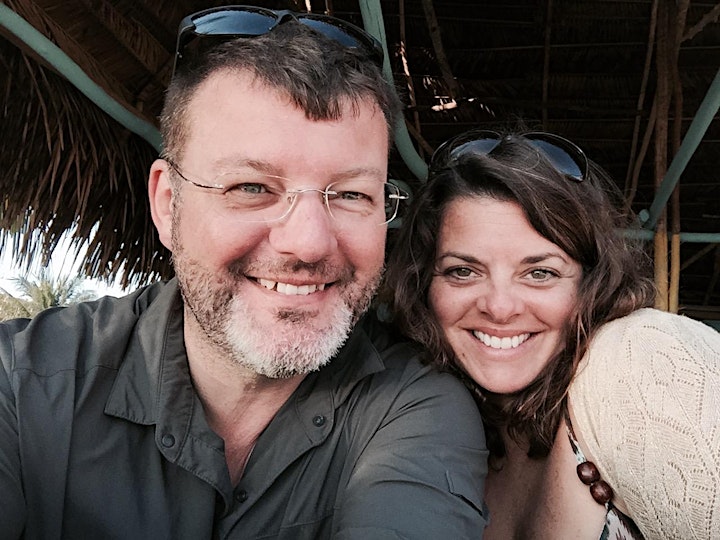 NOTES ABOUT THE PROGRAM:
You'll keep the pair of minimalist sandals you make to use on your trail walk. Be sure to complete the registration form with emergency contact info and shoe size. Tickets must be purchased in advance so that we can order supplies for each participant.
We recommend bringing a small backpack with a water bottle, bug spray, sun screen, and a snack. This program will meet rain or shine ( it's about being in nature, after all). Feel free to pack a lunch if you'd like to picnic after the workshop.
This program is intended for adults. Responsible youth over the age of 12 welcomed with adult supervision.
DISCLAIMER: there are certain risks inherent with spending time in nature. Fresh air comes with creepy crawlies, weather, and other incoveniences that might make one uncomfortable. Your guides assume no responsiblity for these.
Organizer of Natural Walking
GREG WHITT is an award-winning facilitator and educator based in Raleigh, NC.  With a graduate certificate in Transformative Leadership from the Maryland University of Integrative Health, his programs are actually hands-on philosophy about how we can live, work, and play well together in community;  only they're cleverly disguised as music, and they're delivered as interactive and engaging fun.
Greg's company DRUM FOR CHANGE leads programs in corporations, congregations, communities and classrooms;  programs designed to creatively connect people in ways that are joyful, engaging, and good for you.