Description
NATURAL MEDITATION RETREAT
with Dean Sluyter
Especially in times of uncertainty, stress, and fear — times like these — we seek some kind of peace and clarity we can rely on, something changeless in the face of unsettling change. For centuries, sages have taught that anyone can find this changeless peace ... in the overlooked silence that has been at our own core all along.
They have also taught that the most direct way of accessing it is through non-effort: being, not doing. Peace is found not by struggling — not by trying to control our thoughts or suppress our emotions — but by allowing ourselves to sink naturally into the silent depths of our own being, which are always there, underlying even the most turbulent waves on the surface of our lives.
On this Martin Luther King Weekend retreat, you'll spend three days (or one day — see below) deeply immersed in this simple, natural method of settling within, receiving close personal guidance from one of the most skilled meditation guides in the U.S., award-winning author Dean Sluyter. You'll go home renewed, deeply connected to inner stability, and ready to face the challenges of your life and of the world.
• Deep silence and lively, illuminating discussions
• Beautiful hilltop facility in seaside Palos Verdes, a short drive from Los Angeles
• Residential and commuter options available
• SPECIAL SATURDAY-ONLY COMMUTER OPTION NOW ALSO AVAILABLE (9:30 a.m.–9:00 p.m.)
• No attitude, belief, or lotus pose required
For more about natural meditation, see the two-minute cartoon here.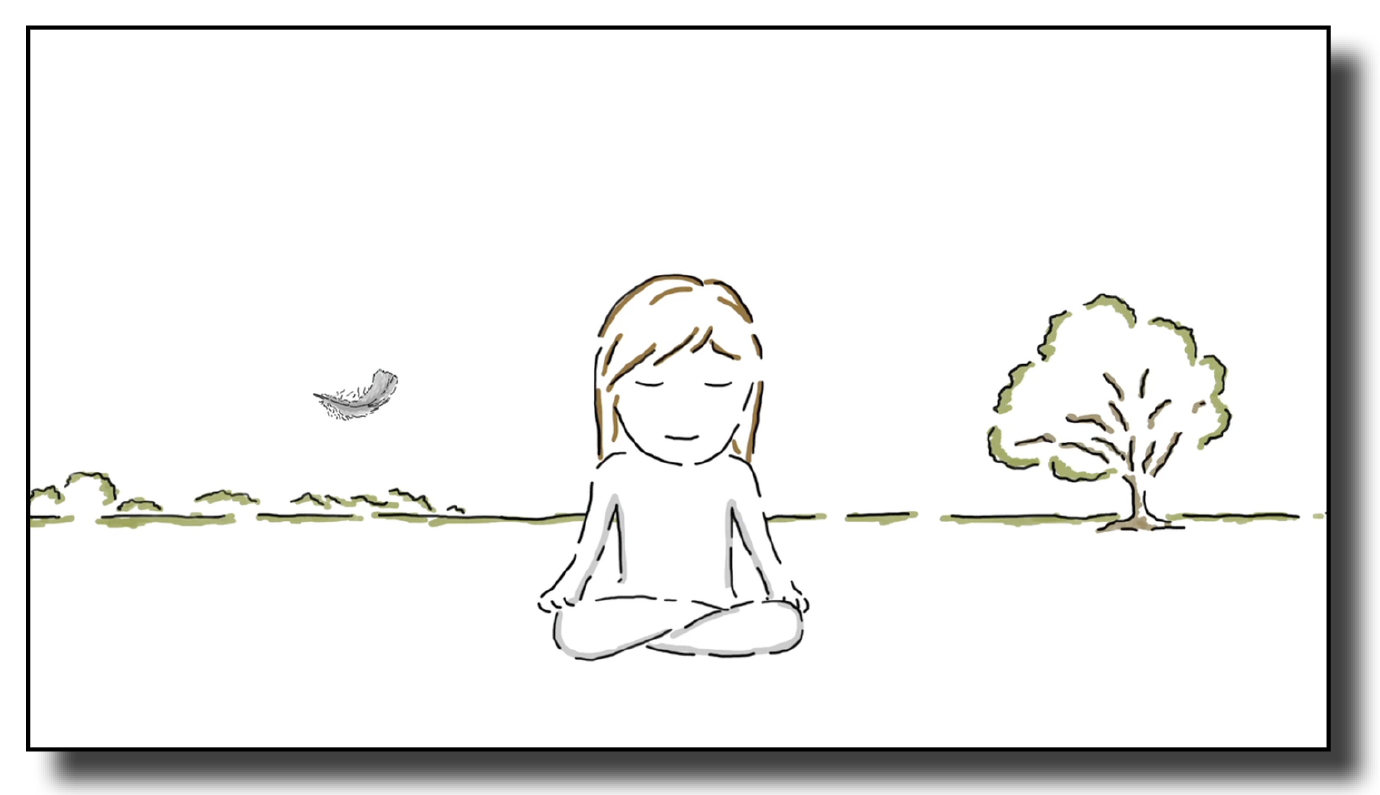 FAQs
Is any previous experience required?
No. This retreat is suitable for both novice and experienced meditators.
Do I have to sit cross-legged on the floor?
Nope. Both chairs and cushions will be provided. Most people prefer chairs, including the instructor.
What happens in the sessions?
Sessions are a mix of instruction and practice in several varieties of natural meditation, including meditation on sound, breath, open sky, and Self. The principle running through it all is effortlessness: sitting back in the passenger seat rather than trying to grab the wheel. The meditation sessions are interspersed with Q & A and lively discussions. The tone is relaxed, informal, and down-to-earth. Dean's teaching experience includes years of working with high school students and maximum security prisoners — he knows about keeping people engaged.
What options are available?
• Private room with all meals (single)
• Shared room with all meals (double)
• Commuter with lunch and dinner.
• Saturday-only commuter with lunch and dinner (9:30 a.m.–9:00 p.m. Jan. 14)
Space is limited — please apply early.
How do I indicate my roommate preference?
If you plan to share a double room with a spouse, partner, or friend, please email deansluyter@gmail.com. Otherwise, you'll be assigned an appropriate roommate at check-in.
What's the refund policy?
• Cancellation on or before Dec. 20: Full refund minus $50 fee.
• Cancellation after Dec. 20: No refund.
Please note: We have kept the cost as low as possible. Almost the entire proceeds go to facilities rental, meals, and other expenses.
What's the schedule?
Friday, January 13:
Check-in 3:00–5:15, dinner 5:30–6:15, evening session 7:00–9:00
Saturday & Sunday, January 14–15:
Breakfast 8:30–9:15, morning session 10:00–12:00, lunch 12:30–1:15, afternoon session 3:00–4:30, dinner 5:30–6:15, evening session 7:00–9:00
Monday, January 16:
Breakfast 8:30–9:15, closing session 10:00–12:00, lunch 12:30–1:15
What do I do between sessions?
Relax. You can stroll in Mary & Joseph's beautiful gardens and labyrinth (patrolled by roaming peacocks!), take a short walk to the spectacular Palos Verdes cliffside coastline, nap, read, meditate, chill. As much as possible, you're encouraged to remain unplugged and enjoy the atmosphere of deep silence.
How the heck do you pronounce Sluyter?
"Slighter." It's Dutch. Sorry.
What if I have more questions?
Please write to deansluyter@gmail.com. You'll also receive a letter with further details upon acceptance to the retreat.
TO LEARN MORE ABOUT DEAN, PLEASE SCROLL DOWN.