Natural Language Processing Workshop: Boston and Online

Thursday, June 14, 2018 at 9:30 AM

-

Friday, June 15, 2018 at 4:30 AM (EDT)
Event Details
Interest in Neural networks is growing with many areas from image recognition to speech processing reporting impressive results. Applications in Natural language processing with Neural networks have found multiple applications. With advances in software and hardware technologies, and interest in AI based applications growing, it is time to understand neural networks applied to natural language processing better!
In this workshop, we will discuss the basics of neural networks and natural language processing and discuss how neural approaches differ from traditional natural language modeling techniques with practical applications.
What you will learn:
Natural Language Processing and Neural Network Basics
Understand the basic concepts of NLP, traditional NLP models and Neural Networks. Know the key terminologies and technologies that are used for processing text data.
Key NLP techniques and Neural Network models
Learn key NLP techniques including text tokenization, word embeddings (word2vec, Glove).

Learn key Deep Neural techniques and using RNNs and Encoder-Decoder networks for text processing.
Guided case studies, exercises and applications
Through hands-on exercises and case studies, learn how Neutral Networks can be used in various NLP applications using Keras with a Tensorflow backend
The Program
Module 1: Basics of NLP
Natural Language Processing Basics

Key challenges when processing text

Syntax and Semantics

Text pre-processing: Tokenization, Lemmatization, Stemming

Language Modeling

N-Grams, Bag-of-words, Word embeddings; Word2vec, Glove
Exercise: Working with Edgar data in Python
Module 2: Neural Networks
Introduction to deep neural networks

Introduction to Keras and Tensorflow

MLPs, CNNs, RNNs, Encoder Decoders

Building a Deep Neural Network with pre-trained word embeddings

RNNs for translation, sentiment detection and other text applications
Exercise: Neural Networks Lab
Module 3: NLP applications
Designing NLP Applications

Where do you get the Data

Edgar, StockTwits, Twitter

Potential applications:

Text Summarization

Chatbots

Question-Answering

Sentiment analysis

Document Classification
Exercise: Illustrations on various NLP techniques using Python
Module 4: Case studies
Pipelines for NLP

Data Pre-processing

Feature Extraction

Model Selection

Model Deployment

Case study 1:

Sentiment Analysis in Keras

Case study 2:

Text Summarization using Encoder-Decoder models

Frontier Topics

Future of NLP applications
Exercise: Guided Lab
See additional details and sample slides at www.AnalyticsCertificate.com/NLP
Instructor:
Sri Krishnamurthy, CFA, CAP is the founder of QuantUniversity.com, a data and quantitative analysis company and the creator of the Analytics Certificate program (www.analyticscertificate.com). He has more than fifteen years of experience in analytics, quantitative analysis, statistical modeling and software development and has worked at Citigroup, Endeca, MathWorks and with more than 50 customers in the financial services and energy industries. Sri has trained more than 1000 students in quantitative methods, analytics and big data at QuantUniversity and at Babson College, Northeastern University and Hult International Business school.
Contact us for sponsorship opportunities
Note: 
All Sales Final. No exchanges or refunds will be offered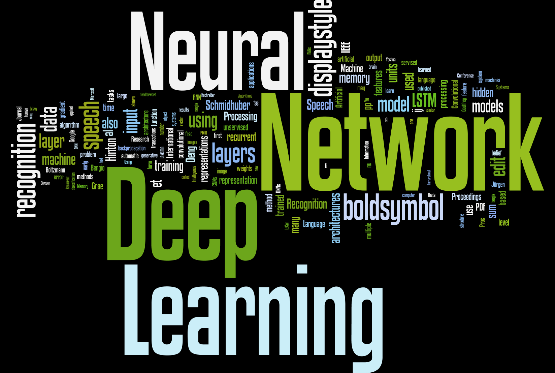 Save This Event
When & Where

Boston, MA


Thursday, June 14, 2018 at 9:30 AM

-

Friday, June 15, 2018 at 4:30 AM (EDT)
Add to my calendar