Description




---
PROFESSIONALS, FREELANCERS, INSTRUCTORS, DISTRIBUTORS & STUDENTS
---
OPEN TO THE PUBLIC= Consumers & Potential Clients ( Everyone Is Welcome )


---
SHARE YOUR NATURAL HAIR CARE EXPERIENCE @ #NaturalHairFestChicago


---
EXPLORE TRENDS OF THE NATURAL HAIR CARE INDUSTRY @ #NaturalHairFestChicago
---
CONNECT WITH A NATURAL HAIR STYLIST @ #NaturalHairFestChicago
---
DISCUSS NATURAL HAIR GROWTH & HAIR CARE SECRETS @ #NaturalHairFestChicago
---
A DR. MARTIN LUTHER KING, JR. NATIONAL HOLIDAY WEEKEND CELEBRATION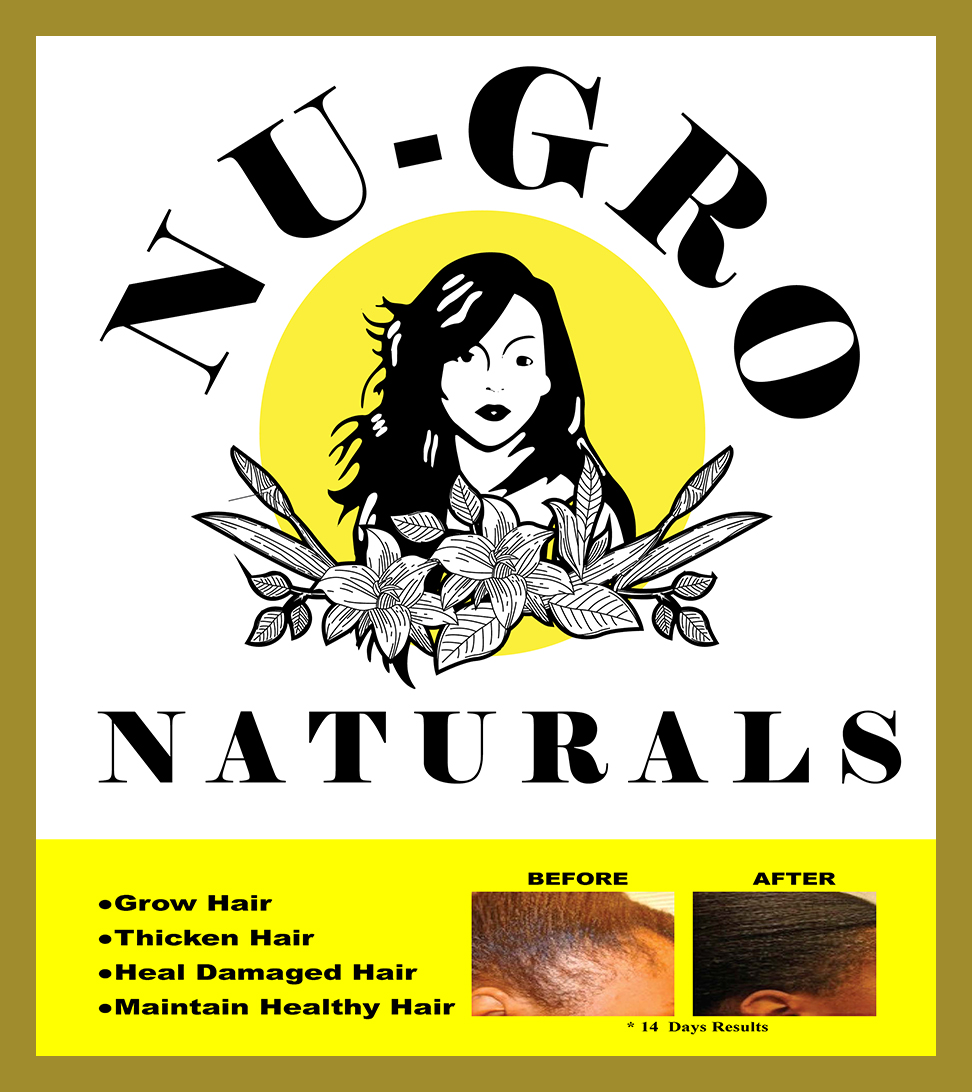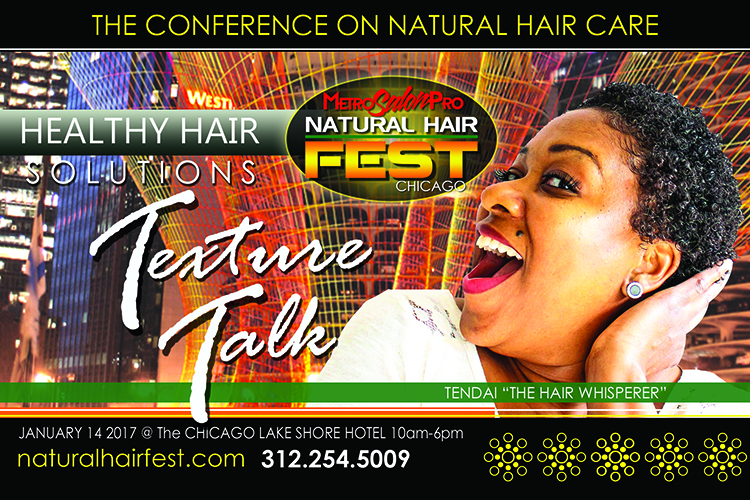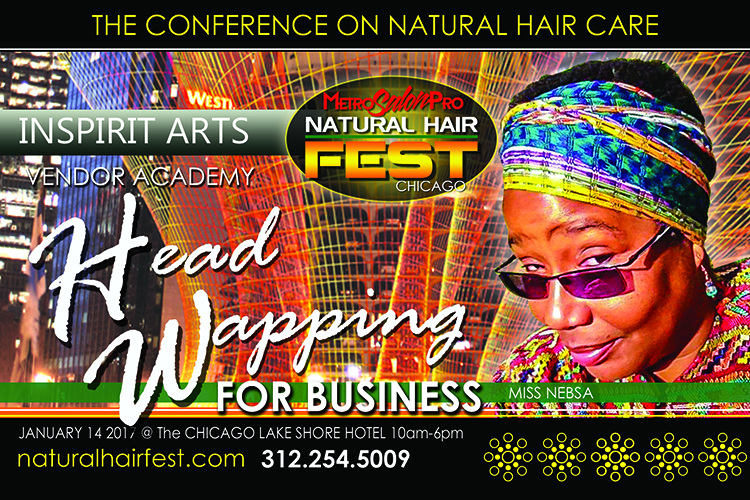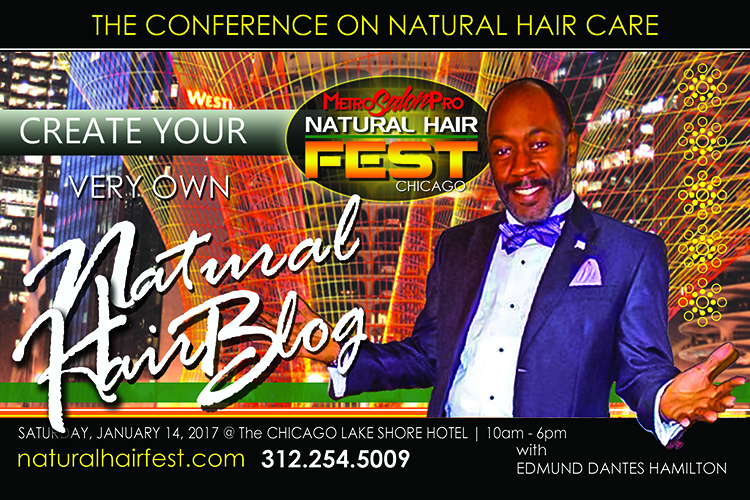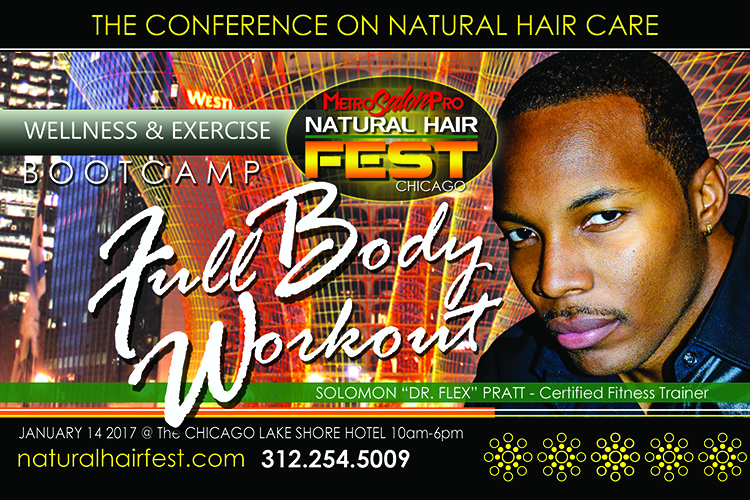 Mark David Carter, a local Event Planner, announced that MetroSalonPro Newspaper In-Print, MetroSalonPro NewsMagazine Online and MetroSalonPro Classifieds proudly present NATURAL HAIR FEST CHICAGO (NHFC), themed: "Natural Hair Matters". Highlights of this 1-Day Festival of Natural Hair & Beauty Culture includes: Professional Classes, Consumer Classes, Panel Discussions, Live Entertainment on the Natural Hair Main Stage, Fashion Presentations, Hair Competitions/Demos, and a Natural Hair Marketplace with over 50 Exhibitors and Table Top Vendors -ALL DAY LONG. The excitement takes place on Saturday July 14, 2017 in the Hyde Park Grand Ballroom at the CHICAGO LAKE SHORE HOTEL, which is located 4900 South Lake Shore Drive in the Hyde Park community from 10am-6pm Daily. Natural Hair Fest is growing into Chicago's BIGGEST Natural Hair Produtions designed for Naturals all over Chi-Town and the Mid-West.
Natural Hair Fest Chicago is still breaking ground as it strives to authentically represent the local, regional, national and global Natural Hair Movement. The event specifically caters towards Naturals (Consumers), Natural Hair Care Professionals, Students interested in nurturing careers in a growing Natural Hair Care Industry, and individuals who desire to adopt a more Natural way of life. Our anticipated attendance with flow is 200-600 attendees.
PURPOSE OF NATURAL HAIR FEST CHICAGO
The purpose of the MetroSalonPro Natural Hair Fest & Educational Summit Chicago is: to expose the root culprits of hair loss, hair damage, balding, scalp irritation and various forms of alopecia that plague our communities (primarily adult women, teens and young girls) resulting from excessive chemical treatment, overuse of heated accoutrements, lack of proper sanitation, bad habits, poor nutrition, miseducation, incorrect hair care, improper techniques and heredity/genetics; to create an aesthetic atmosphere where leadership, instructors, professionals, freelancers, students, businesses and consumers (members of the general public) can convene, network, interact, dialogue, ...showcase, give experiences, and free pinned up emotions under the auspicies of natural beauty and barber culture across the urban landscape of metropolitan Chicago; to influence the growth, maintenance and adaptation of a change in lifestyle that prompts naturally healthy hair and unique natural hairstyles in a manner that uplifts our youth, motivates the people, encourages unity within families at large and reinforces the self esteem, self image, self love and advancement of our "natural" brothers and sisters on a local, national and global level, and to demonstrate and quantify the advancement of the worldwide dynamic, the urban Natural Hair Movement, by soliciting community participation and preservation of what has the potential to be one of the largest gathering of Naturals, Naturalistas, Culturals, Transitionals and Natural Hair Care Industry Professionals in the Chicagoland area. - Mark David Carter, Executive Producer for MetroSalonPro

ABOUT METROSALONPRO
MetroSalonPro, now headquartered in Chicago at 9 West Washington Street on the 4th Floor in the heart of the downtown area, was founded in 2010 by Mark David Carter while residing in the DMV area (Washington DC, Maryland and Virginia). Serving as the professional beauty and barber industry consumer resource guide, this hyper local publication is steadily gaining wider recognition in key markets across the country. MetroSalonPro is a DIVERSITY CONCEPT, which brings the professional beauty community together irrespective of race, religion, cultural or economic background, gender, sexual orientation and/or social status. Our platform is centered around the binding PASSION that we all have for the business of beauty and personal care.


Having set the spotlight on hair care, barbering, nail care, makeup and skincare as art and science, it is a concept which supplies true followers with remarkable photographic event coverage and highlights on topics of interest. Today, MetroSalonPro maintains its course towards a ten year nationwide vision Metropolis 2020, where distinct cities and states unify to construct one dynamic economic umbrella. With solid commitment towards continuing education and pushing creativity beyond limits, MetroSalonPro will nurture greater understanding of the boundless possibilities of professions within the global beauty industry. The MetroSalonPro Beauty & Barber Industry Networking Mixer is vital to the aforementioned short and long term visions.
---