NATURAL HAIR FEST CHICAGO IN CONCERT #NaturalHairFestChicago

Sunday, January 17, 2016 from 10:00 AM to 11:59 PM (CST)
Event Details
PROFESSIONALS, FREELANCERS, INSTRUCTORS, DISTRIBUTORS & STUDENTS
---
OPEN TO THE PUBLIC= Consumers & Potential Clients ( Everyone Is Welcome )
---
SHARE YOUR NATURAL HAIR CARE EXPERIENCE @ #NaturalHairFestChicago
---
EXPLORE TRENDS OF THE NATURAL HAIR CARE INDUSTRY @ #NaturalHairFestChicago
---
CONNECT WITH A NATURAL HAIR STYLIST @ #NaturalHairFestChicago
---
DISCUSS NATURAL HAIR GROWTH & HAIR CARE SECRETS @ #NaturalHairFestChicago
---
A DR. MARTIN LUTHER KING, JR. NATIONAL HOLIDAY WEEKEND CELEBRATION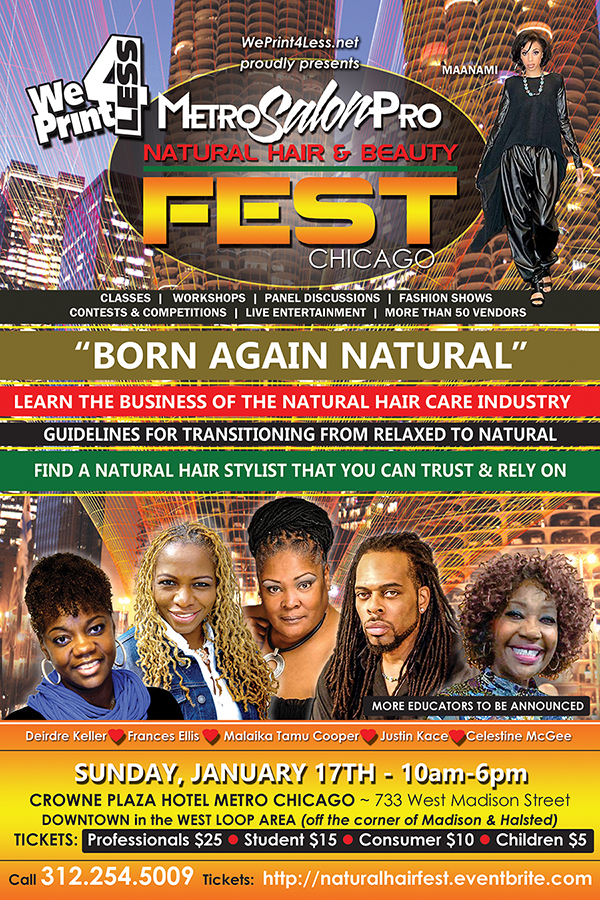 #NaturalHairFest #NaturalHairFestChicago #NaturalHair #NaturalHairCare #NaturalHairProducts #NaturalHairChicago #ChicagoNaturalHair #ChicagoNaturals #ChicagoNaturalistas #Naturalistas #NaturalHairMovement #Loctician #Locs #NaturalHairCareProfessional #AfricanBeautyCulture #Fashion #FashionShow #FashionDesigner #FashionMuse #Hair #NaturalHairMeetup #ChicagoNaturalHairMeetup #HairMuse #NaturalHairFestDetroit #NaturalHairFestIndianapolis #ChicagoFashionGuru #Chicago #ChicagoPromoter #ChiTown #ChiTownPromoter #ChicagoNiteLife #CourageousBeauty #WePrint4Less #MetroSalonPro #MarkDavidCarter #InnerBeautyFashionAffair #NaturalHairStylist
---
LATEST ISSUE:  MetroSalonPro NewsMagazine ONLINE
---
Mark David Carter
312 254 5009 Phone
312 346 2582 Fax
fest@metrosalonpro.com Email
MetroSalonPro's
Natural Hair & Beauty Fest Chicago Mid-Winter 2016 Will Engage And Inspire On Dr. Martin Luther King, Jr's National Holiday Weekend
Mark David Carter announced today the MetroSalonPro NATURAL HAIR & BEAUTY FEST Chicago Mid-Winter 2016, themed: "BORN AGAIN NATURAL". This event includes: FREE Professional Classes, FREE Consumer Classes, Advanced Classes with 3 CEU Credit Hours, Hands On Workshops, Panel Discussions, Main Stage Performances ALL DAY LONG, Natural Hair Stylist Showcases, Fashion Presentations, and a POP-UP EVENT layout comprised of at least 50 Exhibitors and Table Top Vendors. The excitement takes place Sunday, January 17th at The Chicago Metro Crowne Plaza Hotel in the Metropolitan Ballroom located 733 West Madison Street in the heart of downtown Chicago. This is one of Chicago's BIGGEST Natural Hair productions designed for Naturals all over the Mid-West!  This event is proudly presented by WePrint4Less, our Presenting Sponsor.
The ground has been broken for Natural Hair & Beauty Fest Chicago 2016, an event representative of the local, national and global Natural Hair Movement. This event specifically caters towards Naturals (Consumers), Natural Hair Care Professionals, Students interested in nurturing careers in a growing Natural Hair Care Industry, and individuals, who desire to adopt a Natural way of life. Our anticipated attendance is 500-2,500 attendees with flow throughout the day.
---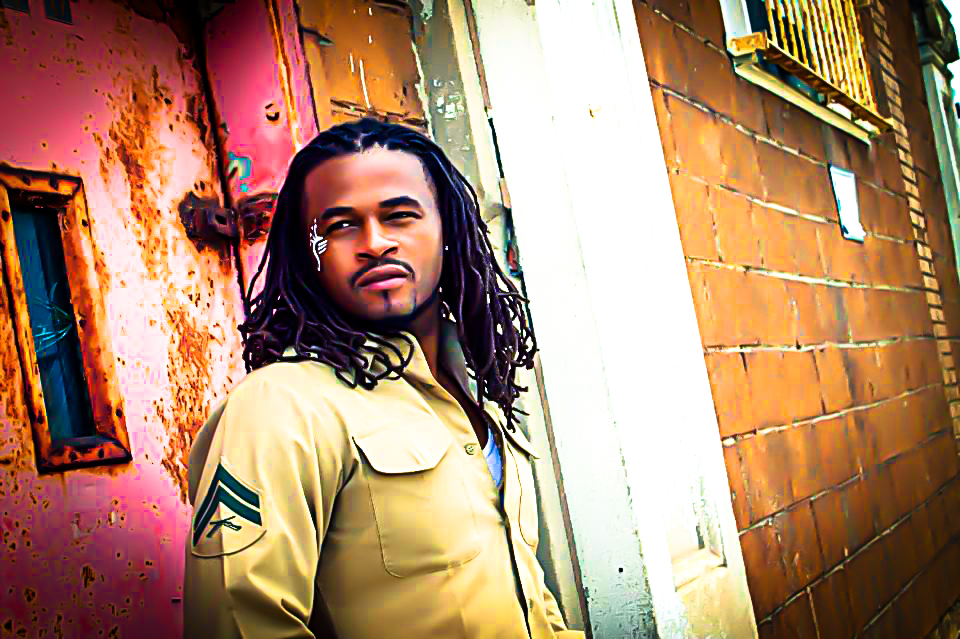 SPOKEN WORD - HIP HOP - RAP - MALE MENTOR - ACTIVIST
---
THE CONFERENCE ON NATURAL HAIR CARE
---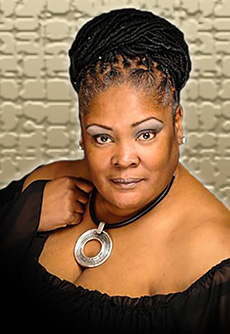 Malaika Tamu Cooper is the Owner of DreadznHeadz Salons based in Baltimore, Maryland and the national tour called The Natural Hair Care Expo.  Malaika has over 20 years of professional natural hair care expertise. Dedicated to learning and teaching innovative techniques for natural hair, she has developed several natural hair care techniques to help sistah's and brotha's nurture and restore their hair to its natural state. She has her own line of bath an...d body scrubs, non-itch hair formulas as well as natural hair pomades.  She has reached judge status and has judged 90% of the natural hair care event competitions across the country and internationally. Her clientele includes but not limited to, recording artist Wyclef Jean, baseball player Manny Ramirez, Maryland's' Congressmen/woman, members of City Council and a host of local artists.
---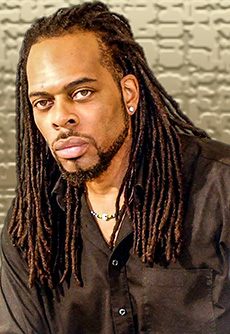 Justin Kace is President and CEO of StylistOnline.com one of the beauty industries largest resource for step-by-step educational videos and other professional software, tools & supplies. He is also the publisher of Prostylin Hair Magazine and has a line of professional hair care products to include JustinKace Styling Puddy, Spritz, Finishing Gloss, Shampoo, Foam Lotion, Therapeutic Scalp & Hair Healing Serum and Loc Therapy. Justin Kace formed StylistOnline.com Design Team to meet the high demand request for hands-on training and seminars due to his strong step-by-step dvd clientele. He is a well-respected sought after educator and motivational speaker that have been featured nationwide at numerous hair and beauty trade shows.
---
CHICAGO NATURAL HAIR CARE ALL-STARS
---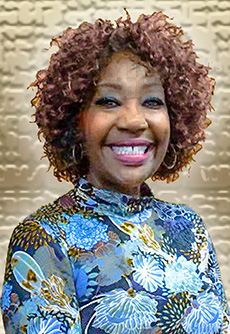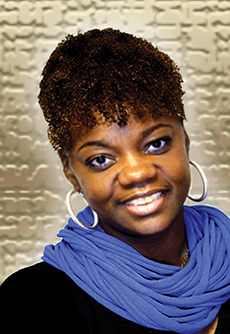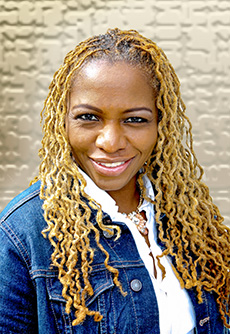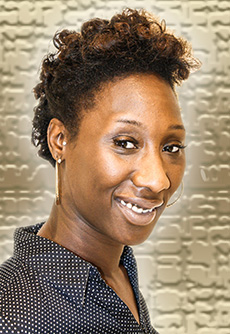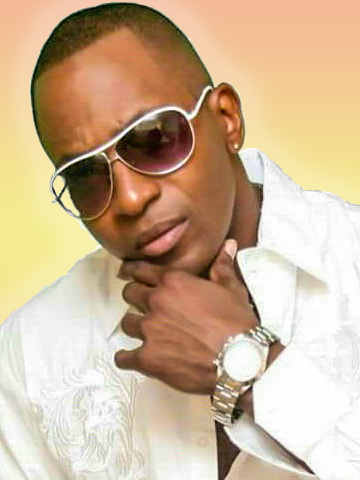 (Lead Vocalist For Public Announcement)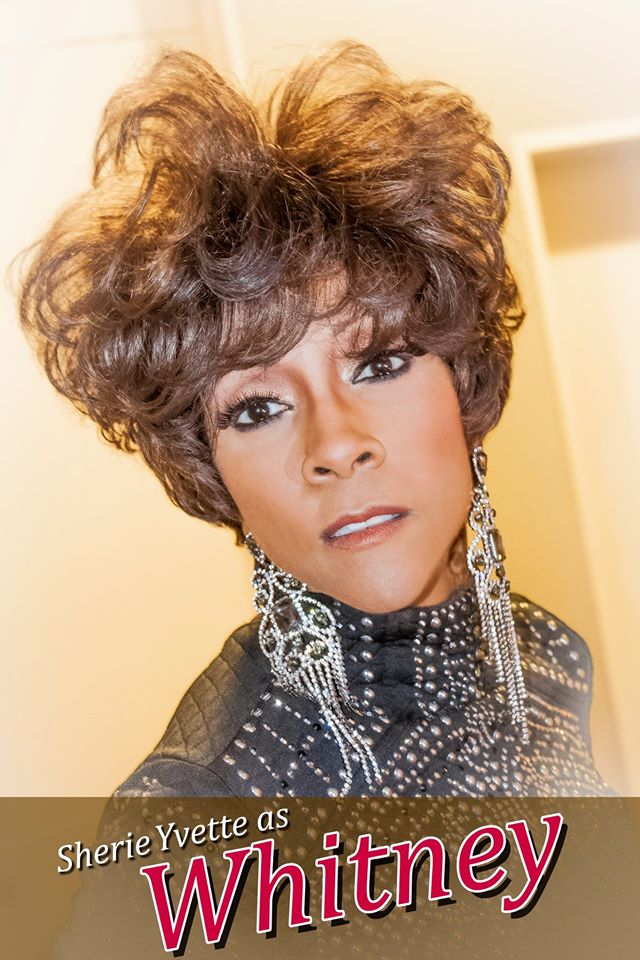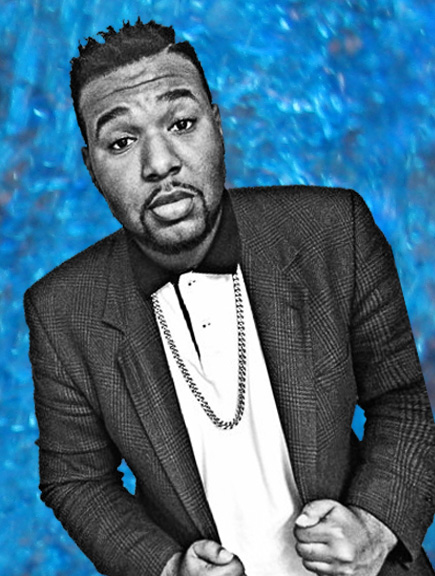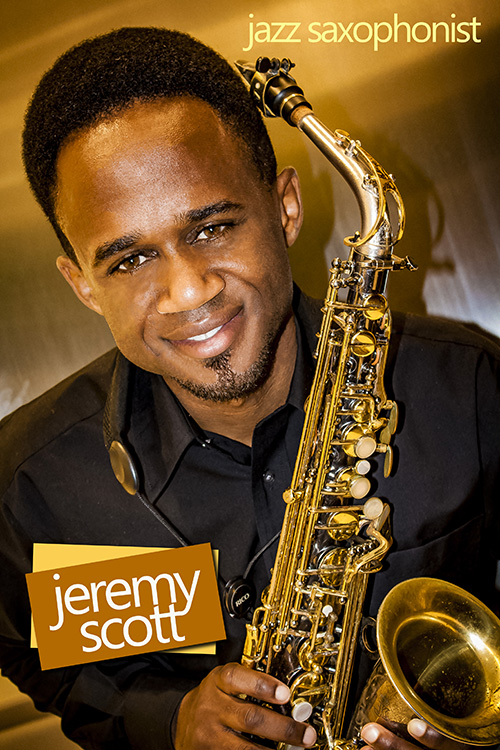 JEREMY SCOTT JAZZ SAXOPHONIST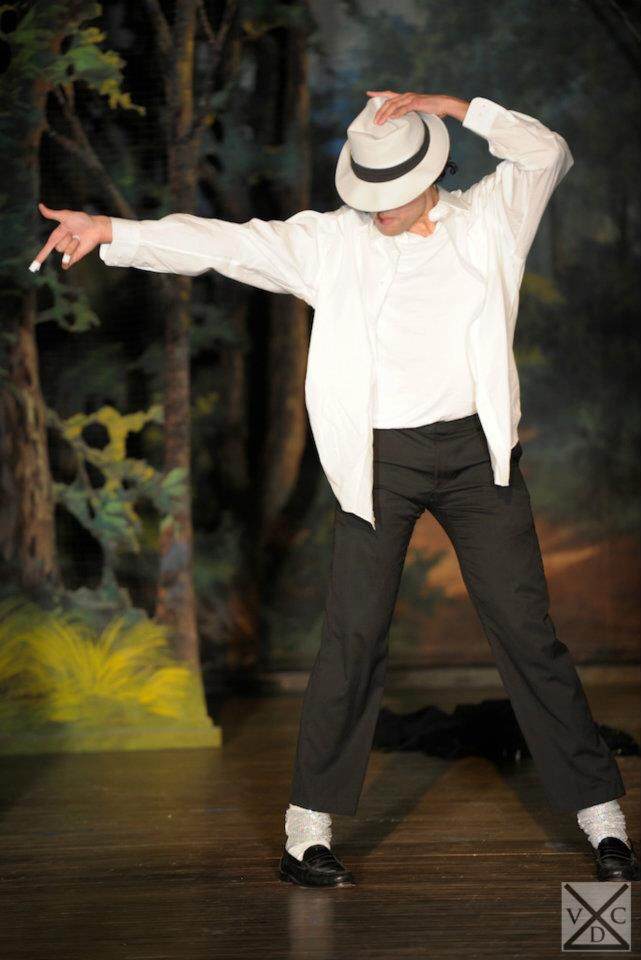 THOMAS STONE as MICHAEL JACKSON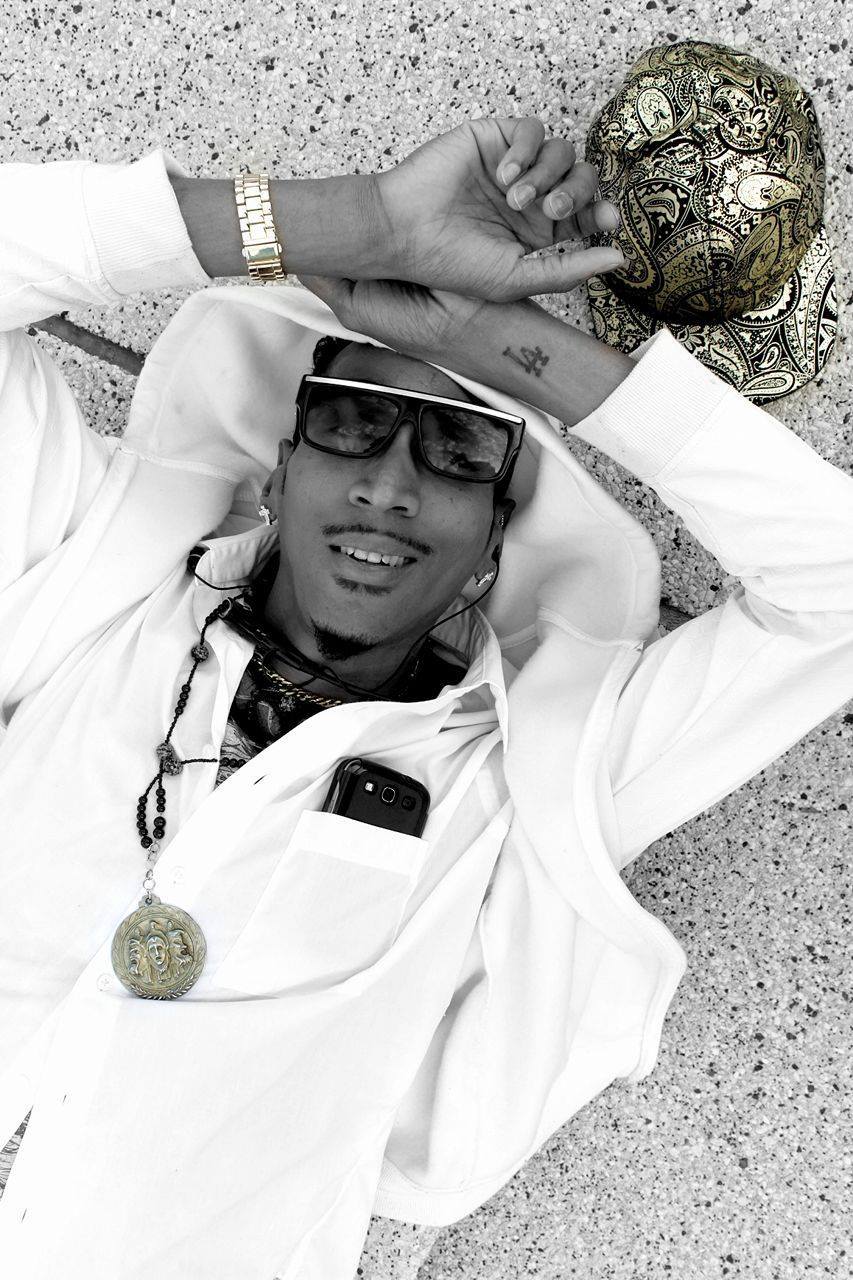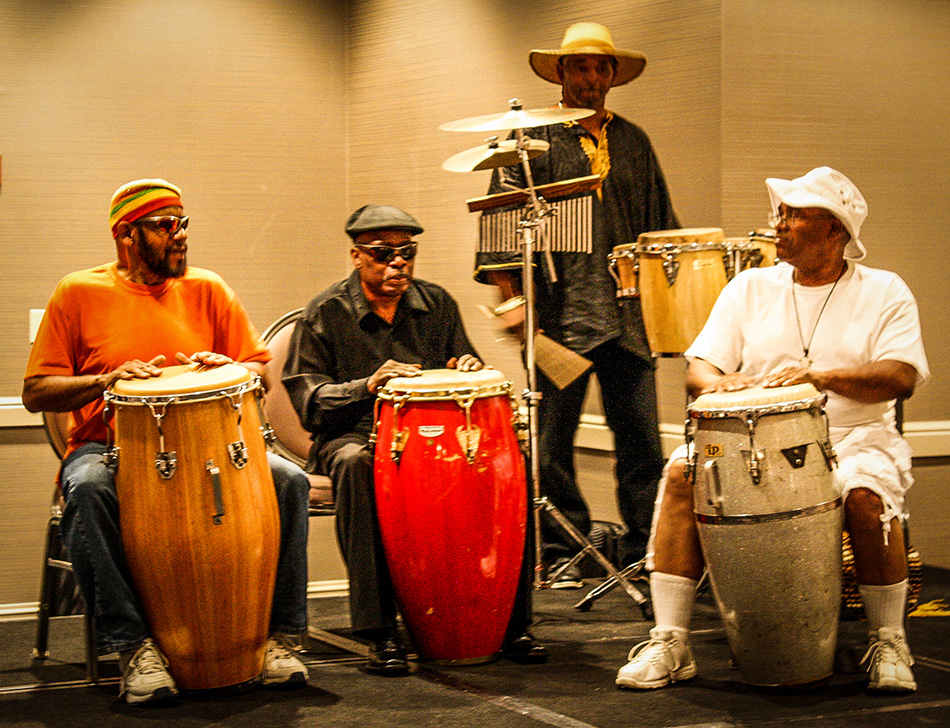 THE ORIGINAL 63RD STREET DRUMMERS


To become a sponsor, advertiser, exhibitor, table top vendor, instructor, panelist, performer, fashion designer, model, hair stylist, makeup artist, competitor, volunteer and/or attendee call 312.254.5009 or email: fest@metrosalonpro.com. Members of the press are invited to attend, Press Registration is now available online at www.MetroSalonPro.com, in the "Natural Hair Fest" section.
---
---
PURPOSE OF NATURAL HAIR FEST CHICAGO

The purpose of the MetroSalonPro Natural Hair Fest Chicago is: to expose the root culprits of hair loss, hair damage, balding, scalp irritation and various forms of alopecia that plague our communities (primarily adult women, teens and young girls) resulting from excessive chemical treatment, overuse of heated accoutrements, lack of proper sanitation, bad habits, poor nutrition, miseducation, incorrect hair care, improper techniques and heredity/genetics; to create an aesthetic atmosphere where leadership, instructors, professionals, freelancers, students, businesses and consumers (members of the general public) can convene, network, interact, dialogue, showcase, give experiences, and free pinned up emotions under the auspicies of natural beauty and barber culture across the urban landscape of metropolitan Chicago; to influence the growth, maintenance and adaptation of a change in lifestyle that prompts naturally healthy hair and unique natural hairstyles in a manner that uplifts our youth, motivates the people, encourages unity within families at large and reinforces the self esteem, self image, self love and advancement of our "natural" brothers and sisters on a local, national and global level, and to demonstrate and quantify the advancement of the worldwide dynamic, the urban Natural Hair Movement, by soliciting community participation and preservation of what has the potential to be one of the largest gathering of Naturals, Naturalistas, Culturals, Transitionals and Natural Hair Care Industry Professionals in the Chicagoland area.
MARK DAVID CARTER, Executive Producer

ABOUT METROSALONPRO

MetroSalonPro, now headquartered in Chicago at 9 West Washington Street on the 4th Floor in the heart of the downtown area, was founded in 2010 by Mark David Carter while residing in the DMV area (Washington DC, Maryland and Virginia). Serving as the professional beauty and barber industry consumer resource guide, this hyper local publication is steadily gaining wider recognition in key markets across the country. MetroSalonPro is a DIVERSITY CONCEPT, which brings the professional beauty community together irrespective of race, religion, cultural or economic background, gender, sexual orientation and/or social status. Our platform is centered around the binding PASSION that we all have for the business of beauty and personal care.

Having set the spotlight on hair care, barbering, nail care, makeup and skincare as art and science, it is a concept which supplies true followers with remarkable photographic event coverage and highlights on topics of interest. Today, MetroSalonPro maintains its course towards a ten year nationwide vision Metropolis 2020, where distinct cities and states unify to construct one dynamic economic umbrella. With solid commitment towards continuing education and pushing creativity beyond limits, MetroSalonPro will nurture greater understanding of the boundless possibilities of professions within the global beauty industry. The MetroSalonPro Beauty & Barber Industry Networking Mixer is vital to the aforementioned short and long term visions.

When & Where

Crown Plaza Hotel The Chicago Metro
733 West Madison Street
The Metropolitan Ballroom
Chicago, IL 60661


Sunday, January 17, 2016 from 10:00 AM to 11:59 PM (CST)
Add to my calendar
Organizer
MetroSalonPro | Mark David Carter
Downtown Chicago on a Sunday afternoon is the place to find style, and the place to be name-brand fashion glamorous. Old Navy, Nordstrom, and Macy's shopping bags are among the parade down the streets. Ipods, Roc-A-Wear jackets, Nine West stilettos, Nike and Abercrombie-covered bottoms pound the pavement bustling from point A to point B. On this afternoon, among the sounds of less pretentious straggling toddlers and shop-a-holics, Mark David Carter emerges bringing a different element of style by escaping the usual fashions that most bystanders were displaying and wearing tailored black slacks, dress shoes, and a camouflage military styled-jacket with two-zippers and eight buttons down the front. He commands the attention from onlookers as he weaves through pedestrian traffic.
"This is my uniform," Carter later explained.
An ordinary stroll down the street is a sales pitch for Carter, an event planner who has been hosting fashion shows and training high fashion models for ten years under his company, Inner Beauty Fashion Affair (IBFA). Fashion is an ever-changing, fast-paced world. It's competitive, cruel, tactless, tough to get in and even more difficult to achieve in.
Yet, Carter is one of the workhorses of this industry that provides a platform for fashion in Chicago. He serves as a stepping stone for aspiring models, established designers and beauty industry professionals, creating the environment, the fashion shows, the contests, and fundraisers. Unlike his competitors, Carter has managed to last for 10 years in a business where most don't last for a year.
How does he do it?
Each week, either Saturday or Sunday, rain or shine, Carter trains high fashion models at the Holiday Inn Mart Plaza atop the Chicago Apparel Center at 350 Mart Plaza Drive in the River North/Gold Coast community of downtown Chicago adjacent to Merchandise Mart. On this particular Sunday, at almost 11 a.m., Carter was spotted on the Brown Line platform making a quick dash off the train on his way to an IBFA workshop. Today, rehearsal would be on the sixteenth floor. He would be there until 10 p.m. that night.
Carter has personally trained dozens of students, including himself. Because of the inspiration of a fellow fashion model in Chicago, he decided to become an event planner and also train fashion models. "I already was an entrepreneur," says Carter. "I sold merchandise as a street vendor at Howard University in Washington, D.C. Howard's homecoming and spring break fashion shows also inspired me to enter fashion."
Carter moved from D.C. to Chicago in 1996, which was the year he saw his friend model in a show. However, inspiration wasn't the only thing that drove Carter to begin a career in fashion. "It wasn't my choice [to start fashion shows in Chicago]. It was an outlet to keep me connected to society, to the community. I was a caregiver [for my grandmother] and fashion was my plan to keep from losing myself and to also stay connected to the community," says Carter.
Some may find it hard to believe that Carter has strictly dedicated his life to fashion, much less believe that he has taught weekend classes for more than 12 hours a day. "I don't know. This is something I enjoy, that I'm passionate about," says Carter.
Carter isn't the only one aware of his passion and talent. "There really is a lot of order in these shows. The ladies have poise, the men have distinction- it's good to see that they're trained professionally and I'm really glad I came," remarked a woman when questioned after attending one of Carter's fashion shows, usually hosted during the summer and winter seasons.
Indeed, Carter's modeling workshops are full of energy. For 12 hours, the walls inside the Holiday Inn bleed with house music mixes as models vigorously train in everything from catwalk exercises, model poses, facial expressions, as well as a range of at least eight modeling combinations. Carter's training is very thorough and precise, and very covert.
Nika Hall, an IBFA student and fledging runway model, has trained with Carter for years. "Through [Carter] I have learned to pay close attention to detail. The techniques that he teaches helped me gain confidence on the runway, and stand out from other models outside of IBFA. This has proven to be an advantage for me in this competitive industry," says Hall.
Unlike Hall, a student known as Syc, is new to IBFA workshops. "I was introduced to Mark at one of his fashion shows. And I was so impressed with the models attitude and the way they were walking… So, I spoke with Mark David Carter at the end of the show," says Syc. "Since then, I've realized changes and improvements in my life. For example, I now know what preparations are necessary to attend an audition or model call [such as the all-black uniform]. I also have learned how to present myself and fashion designs properly on the runway during a show or in my day to day life."
IBFA workshops have a range of students, men and women, old and young, experienced and beginning, petite and plus size, the list goes on and on; but IBFA training is not only for high fashion models. Although, many of Carter's students continue into the fashion world, others don't. Regardless of their own personal career plans, IBFA students are allowed a chance to model in fashion shows hosted by the company.
IBFA hosts fashion shows annually and the fact it has lasted a decade is no small feat. The Small Business Association notes that 44 percent of small businesses, in general, don't last for more than four years.
"Every year becomes more challenging to produce events," says Carter. "It is my prayer, as a Nichren Buddhist, that helps me get through these trying times… You have to accept full responsibility for everything that's associated or affiliated with your passion."
For more commentary about the workshops, fashion shows, or to join IBFA in its cause to support the passions in everyone's lives or in your very own life, you're welcome to visit the IBFA official website at www.innerbeautyfashionaffair.com or www.metrosalonpro.com.
"Be fully committed and willing to exert all your energies for what you're passionate about. I'm proud of impacting, changing, and improving people's lives through my passion," Carter sincerely remarks after handling a business call and just before tending to another inquiring student of IBFA.
Get ready for the 11th Annual Inner Beauty Fashion Affair, entitled:  "PHOTOGENICA / PHOTOGENICO Winter Hair & Fashion Show International," scheduled to take place on Sunday the 1st of December 2013.
Sources:
SBA: Office of Advocacy. "Frequently Asked Questions. Advocacy: the voice of small business in government." www.sba.gov.
Occupational Outlook Handbook (OOH) 2006-07 Edition. "Demonstrators, Product Promoters, and Models." www.bls.gov.
NATURAL HAIR FEST CHICAGO IN CONCERT #NaturalHairFestChicago