Description
Welcome to our world of Natural Hair and Beauty Culture, Natural Hair Fest Chicago 2017. This summer we continue to engage and inspire people within reach in solidarity with the local, statewide, regional, national and global natural hair movement. We also greet with open arms information seekers and those who are now ready to crossover and mesh with this lifestyle choice.
Natural Hair Fest Chicago is designed to promote a way of life that nurtures natural hair growth and teaches proper regimens for the care and maintenance of healthy, natural hair. We are equally concerned about beginning the the process of healing and taking preventative measures to offset hair loss and disorders of the scalp that plague our communities in epidemic proportion. We summit to pin-point, intercept, negate and correct mis-education, mis-information, and bad habits that lead to challenges associated with managing our coarse, curly, kinky, coily and multi-textured hair types.

Natural Hair Fest Chicago is OPEN TO THE PUBLIC. It is important Consumers or Potential Clients, especially those who are maintaining their own hair at home, be placed on the front lines of this informative campaign. This is where our greatest effort to dispell distorted perspectives on the uniqueness of hair inherent in peoples of african descent lies. OUR CUSTOMERS MUST COME FIRST!
THE ART OF TRANSITIONING BOOTCAMP (3 PARTS)
PART I: THE PAST, PRESENT AND FUTURE OF BLACK HAIR:
Where Did We Come From & How Did We Get Here
PART II: SELF CONFIDENCE & SELF ESTEEM: Embracing Your Natural Beauty! It's A Process!
PART III: TRANSITIONING HAIR STYLES Demonstrations & Testimonies
Natural Hair Fest Chicago serves as a platform upon which we can dialogue about the potentially negative long term effects that improper chemical processing and overuse of heat styling acoutrements can have on the DIY Consumer's hair, scalp and health.
Natural Hair Fest Chicago is a one-stop destination where Consumers are able to meetup and make conscious, person to person connections with skilled , Instructors, business-minded Professionals, Freelancers and Students in attendance who specialize in natural hair care. Never under estimate the potential for local Consumers to become future buyers and wearers of creations that natural hair professionals in Chicago design.
Prepare Your Self For Our Panel Discussion:
CAN STYLISTS WITH RELAXED OR CHEMICALLY TREATED HAIR BE TRUSTED WITH NATURAL HAIR CLIENTS
BEST PRACTICES FOR NATURAL HAIR IN THE WORKPLACE, SCHOOL AND THE COMMUNITY
Licensed Stylists, Barbers, Freelancers and Students with proper ID will be able to participated in classes geared towards the PROFESSIONAL side of the natural hair and beauty business. Consumers will not be permitted in these sessions. This year it is important for Natural Hair Fest Chicago to leave a gigantic imprint on the minds of PROFESSIONALS who set aside time to convene with us.

HOW TO BECOME A NATURAL HAIR STYLIST
HOW TO BECOME A SALON OWNER & START A NATURAL HAIR SALON
HOME CARE & MAINTENANCE FOR NATURAL HAIR BRAIDING
THE ESSENTIALS OF NATURAL HAIR BRAIDING FOR BEGINNERS
This time Natural Hair Fest Chicago's Educational Team is comprised more than 8 Instructors: Yvette Day, Orlando Heard,Tendai Morris, Doctor Steph (Stephanie Murphy), Tracey Richardson, Abbrea Stiffend, Brooklyn Tankard, Sabrina Thomas, and , with more to be announced. They all are eager to share their wealth of knowedge within their respective areas of expertise.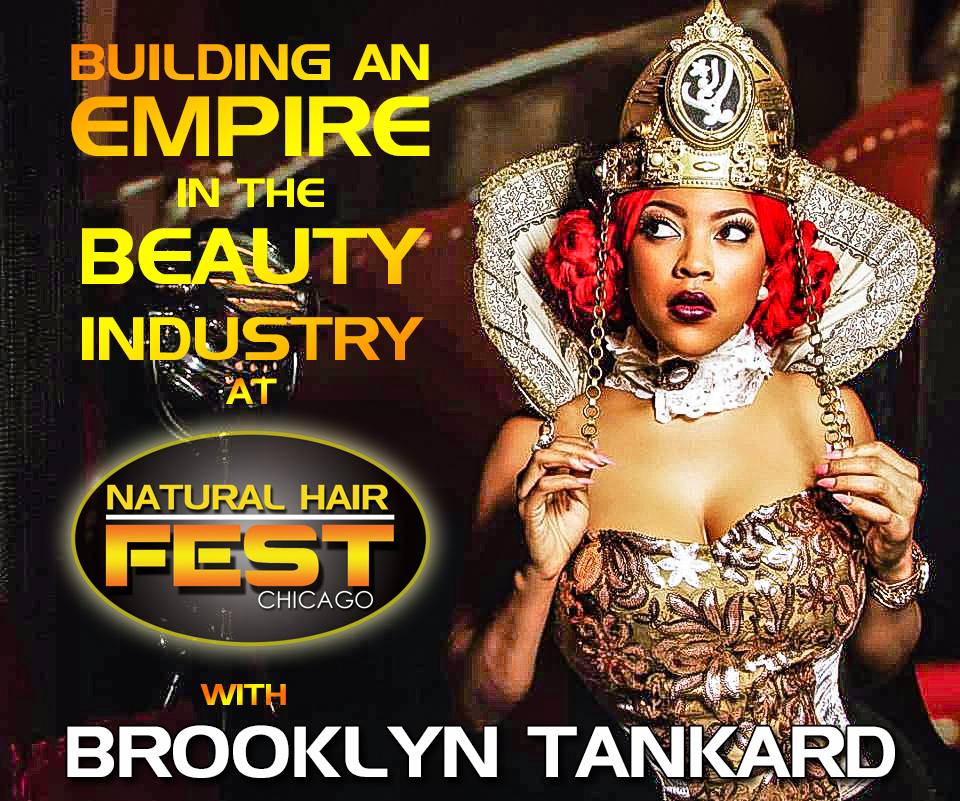 BROOKLYN TANKARD, best known for appearing on the hit Bravo series "Thicker than Water" and better known as "Queen Brooklyn," is a mother, dynamic entrepreneur, entertainer, motivational speaker, social advocate, and eldest daughter of the Tankard clan. She is someone every Hair Stylist can relate to. Queen Brooklyn is an American television star with a net worth of $1 Million. She has wrote a book called The Detour to Destiny, which was released in 2015. She also appeared on the hit Bravo reality series Millionaire Matchmaker with Patti Stanger, where Patti helped her work through the right steps toward finding a successful relationship. As her hair extension collection, Queen Brooklyn's Virgin Hair, continues to thrive, Brooklyn is excited to expand her entrepreneurial reach by sharing her knowledge of the businness at innovative beauty shows across the country. Having overcome a dark period in her life, she is passionate about inspiring others through her powerful testimony, that no matter how dark your past has been, it doesn't dictate how bright your future can be.
How To Go To The Next Level In Your Career? Learn How To Create A POWERFUL Brand & Online Presence! Brooklyn Teaches You The Steps To Build Your Own EMPIRE Where You Are In The Beauty Business Today? And much more.
DON'T MISS THIS OPPORTUNITY TO TAKE BROOKLYN'S MASTER CLASS FOR PROFESSIONALS ONLY!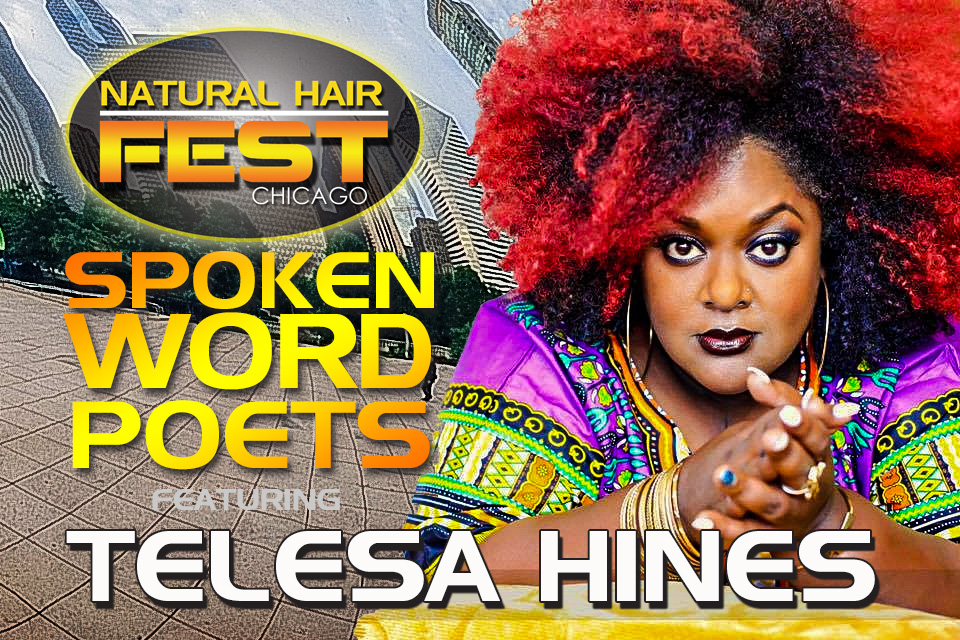 The Chicago versioning of Natural Hair Fest is designed specifically for YOU, a growing community of Naturals, Transitionals, Students of Natural Hair Care, Natural Hair Professionals, and Natural Hair Salon Owners. Join us this season in Chicago for the festivities and excitement centered on natural hair!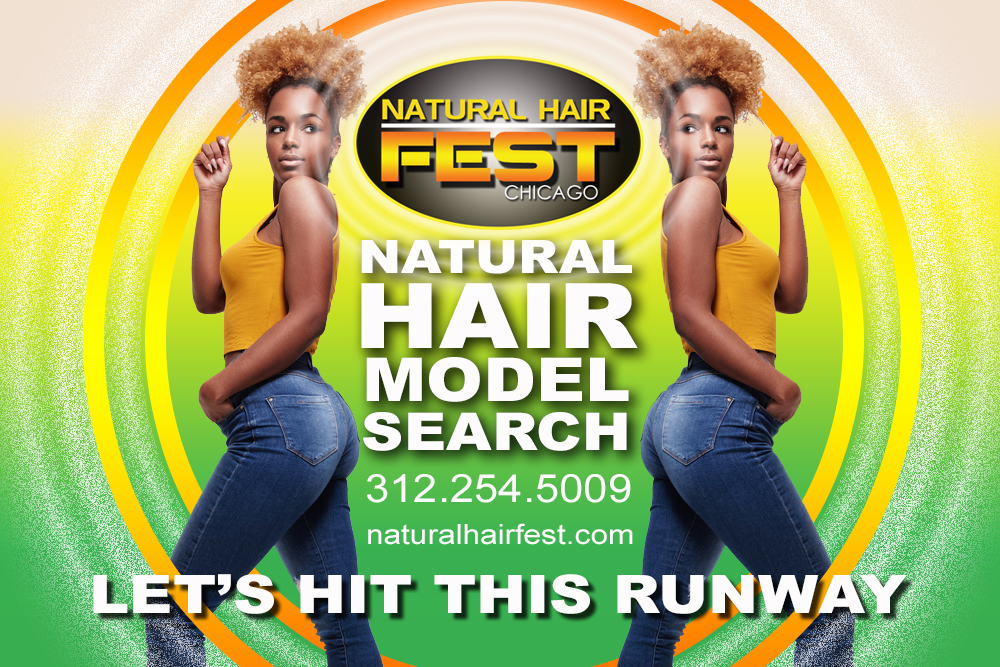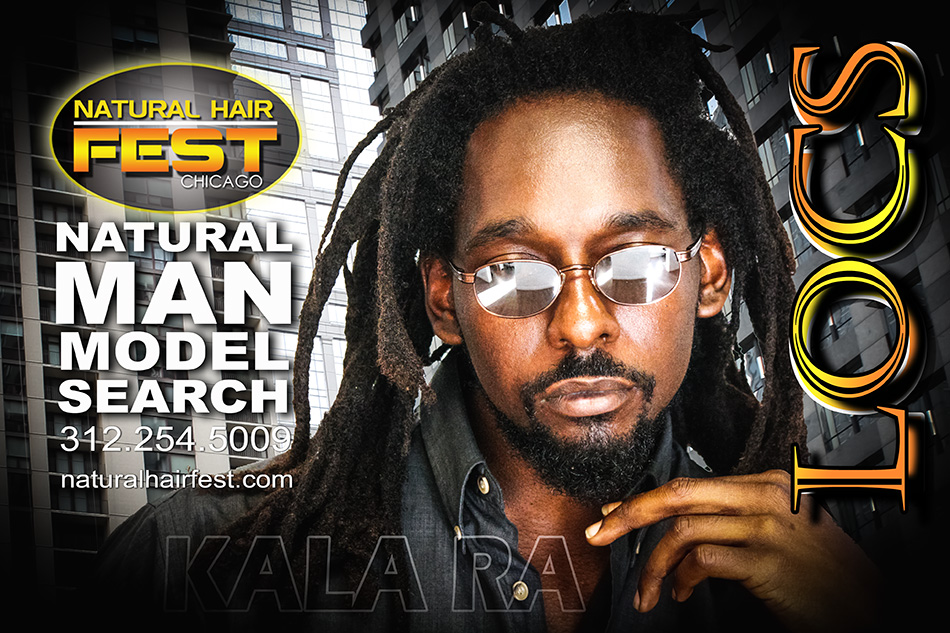 DISCLAIMER: NO REFUNDS. ALL SALES FINAL. Prices subject to change. Location subject to change. Event dates and number of days subject to change. Check our website (www.naturalhairfest.com), our EventBrite pages, and/or our social media pages prior to attending for most current status of this event. Some restrictions apply.

PURPOSE: The purpose of the Natural Hair Fest & Educational Summit Chicago is: to expose the root culprits of hair loss, hair damage, balding, scalp irritation and various forms of alopecia that plague our communities (primarily adult women, teens and young girls) resulting from excessive chemical treatment, overuse of heated accoutrements, lack of proper sanitation, bad habits, poor nutrition, miseducation, incorrect hair care, improper techniques and heredity/genetics; to create an aesthetic atmosphere where leadership, instructors, professionals, freelancers, students, businesses and consumers (members of the general public) can convene, network, interact, dialogue, showcase, give experiences, and free pinned up emotions under the auspicies of natural beauty and barber culture across the urban landscape of metropolitan Chicago; to influence the growth, maintenance and adaptation of a change in lifestyle that prompts naturally healthy hair and unique natural hairstyles in a manner that uplifts our youth, motivates the people, encourages unity within families at large and reinforces the self esteem, self image, self love and advancement of our "natural" brothers and sisters on a local, national and global level, and to demonstrate and quantify the advancement of the worldwide dynamic, the urban Natural Hair Movement, by soliciting community participation and preservation of what has the potential to be one of the largest gathering of Naturals, Naturalistas, Culturals, Transitionals and Natural Hair Care Industry Professionals in the Chicagoland area. - MARK DAVID CARTER, Owner/Producer/CEO NATURAL HAIR FEST