Description
This 3-week class is required for first-time parents. We recommend starting the class between 28 and 32 weeks of pregnancy and completing it by 36 weeks. It's a time to learn and discuss a variety of topics including: how to ease late pregnancy discomforts, optimal fetal positioning in both pregnancy and labor, the progress of labor and navigating the "what-ifs" of birth. This class will also spend time reviewing a variety of various relaxation and comfort measures including the importance of breath in labor and positioning. Content will also review what birth at MMC can look like in addition to discussing the importance of the partner at the birth, what they can expect and how to best support a laboring woman through a variety of techniques.
Class runs from 5:45 - 9:00 pm
INSTRUCTOR - JOY KONKLE, MS, LPC, CLD, ICEA
I have long been passionate about birth and after the birth of my first daughter, I combined my background in education with my desire to support families in their own birth and parenting journeys. In 2009, I became a certified labor doula and followed that with a certification in childbirth education. I have taught childbirth and baby care classes for the past 6 years and love teaching and working with families during this precious time in their lives. I live in Littleton with my husband and four beautiful children.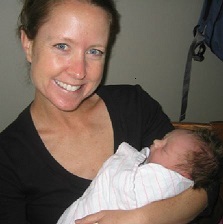 You can reach me at 720-308-4956 or joykonkle@yahoo.cm
Or learn more about my services at http://www.myjoyfulbeginning.com/