Natural Childbirth Preparation

Sunday, January 13, 2019 at 1:00 PM

-

Sunday, January 27, 2019 at 4:30 PM (MST)
Event Details
This 3-week class is required for first-time parents. We recommend starting the class between 28 and 32 weeks of pregnancy (must be completed by 36 weeks). It's a time to learn and discuss a variety of topics including: how to ease late pregnancy discomforts, optimal fetal positioning in both pregnancy and labor, the progress of labor and navigating the "what-ifs" of birth. This class will also spend time reviewing a variety of various relaxation and comfort measures including the importance of breath in labor and positioning. Content will also review what birth at MMC can look like in addition to discussing the importance of the partner at the birth, what they can expect and how to best support a laboring woman through a variety of techniques. 
INSTRUCTOR - JOY KONKLE, MS, LPC, CLD, ICEA
I have long been passionate about birth and after the birth of my first daughter, I combined my background in education with my desire to support families in their own birth and parenting journeys. In 2009, I became a certified labor doula and followed that with a certification in childbirth education. I have taught childbirth and baby care classes for the past 6 years and love teaching and working with families during this precious time in their lives. I live in Littleton with my husband and four beautiful children.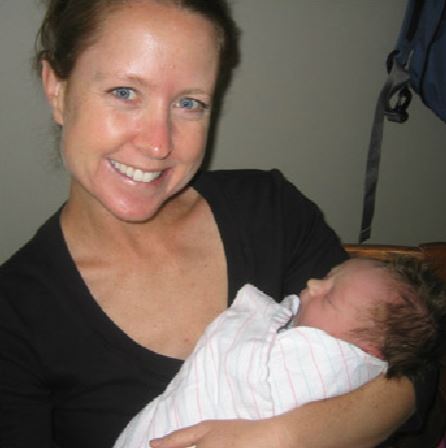 You can reach me at 720-308-4956 or joykonkle@yahoo.cm
Or learn more about my services at http://www.myjoyfulbeginning.com/
Save This Event
When & Where

Mountain Midwifery Center Frontier Room
3535 South Lafayette Street
Ste 100
Englewood, CO 80113


Sunday, January 13, 2019 at 1:00 PM

-

Sunday, January 27, 2019 at 4:30 PM (MST)
Add to my calendar
Organizer
Mountain Midwifery Center welcomes all family types.
Services offered include:
Prenatal care, natural birth, water birth, nutritional counseling and more

Wellness exams and care for women of all ages - teens, moms and beyond

Educational services such as classes on childbirth, newborn care and breastfeeding

Birth control and other GYN services

Family Building insemination service in a home-like setting (aka IUI)
What makes Mountain Midwifery Center (MMC) unique?
State of the Art Facility

 - MMC's facility was designed and built to be a birth center. Our sound proofing, birth tub design, water heating capacity and electrical generator for power outages are all designed from years of birth center experience. You may not see these differences, but they are there for your family.

Colorado-owned

 - MMC is a locally-owned and independent freestanding facility.

Midwife-run

 - We are not hospital owned, nor are we a corporate cookie-cutter chain. Our midwives can practice full-scope midwifery. Many midwifery practices are MD-supervised and limited in their ability to create the customized birth plan a family needs.

Water birth

 - MMC has performed more water births than any facility in Colorado. Many local practices claim to do water birth, but in truth only allow moms to labor in water, not deliver. And some only allow their tubs to be used on "slow days" or with certain staff. The understanding of water birth, when it is appropriate and when it's not, doesn't happen automatically when a facility puts in a tub. It takes research, training and leadership.

Licensing

 - MMC is the oldest licensed birth center in Colorado. Licensing is important because some hospitals call themselves birth centers without any commitment to evidence-based, low intervention labor management.