Online Film Screening & Urban Ecology Panel Discussion
About this event

FRIDAY APRIL 17th - SUNDAY APRIL 19th
ONLINE FILM SCREENING & PANEL DISCUSSION
An estimated 80% of the US population lives in cities, and that proportion is growing. As an urban Botanical Garden, the value of nature in the city seems obvious, and yet it is not often protected. Though urbanization is at odds with habitat destruction, there is an opportunity that with thoughtful planning and design, we can weave natural spaces into our cities to support a variety of critical public health benefits and ecosystem services. As we approach the 50th celebration of Earth Day this April, we recognize that an incredible amount has changed since 1970, and yet, today there is even more environmental conservation work to do. We come together in this time of physical distancing to discuss a case study of the evolution of some unique wild green spaces in Berlin, and how the concerns around development there today reflect similar issues in our home of Los Angeles. We will explore questions around the language we assign to plants, the value of wild versus manicured green spaces, and the importance of land planning in cities.
LINKS TO WATCH THE FILM + PANEL DISCUSSION
Screen the Film (72 minutes) + Watch the Urban Ecology Panel Discussion (63 minutes). Please note, these public links will expire at midnight on Sunday April 19th. We would like to extend a warm thank you to our panelists:
NATURA URBANA | THE BRACHEN OF BERLIN tells the post-war history of Berlin through its plants. The film takes us from the Trümmerlandschaften and their unique ecologies to the abandoned roofs of the Friedrichshagen Waterworks on the edge of the city. Encountering an extraordinary variety of spontaneous vegetation from all over the world that has sprouted along railway lines, street corners, and in the distinctive Brachen of Berlin. In Natura Urbana, the changing vegetation of Berlin serves as a parallel history to war-time destruction, geo-political division, and the newest phase of urban transformation. Natura Urbana takes us on a unique journey through Berlin ranging from the botanical microcosm of cracked paving stones to elaborate attempts to map the entire city in terms of its distinctive ecological zones.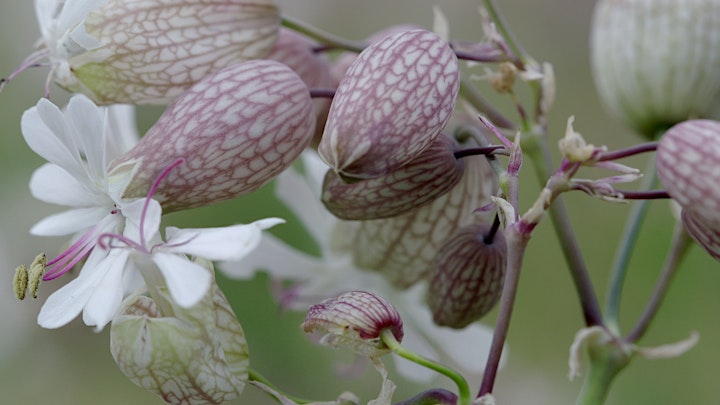 TAKE THE CITY NATURE CHALLENGE
We hope this event and conversation will get you excited to participate in the 2020 City Nature Challenge (April 24-27). See your city with new eyes as you become a community scientist and observe the nature that lives here. This can be done individually or with your family, and is a great way to connect with your neighborhood during this time of physical distancing. Check the link for tutorial videos on how to get started with iNaturalist.