Description
Native Sessions: Bars | Los Angeles | May 9th, 2018
On May 9th we're bringing Bars: Explorations of Hip Hop and R&B to Los Angeles. The latest Native Sessions edition presents a future-forward overview of the genres, their defining methods, and their local imprints. Programming boasts a mix of insightful talks and production demonstrations from artists, producers, and experts.
The night will feature a conversation with the legendary Teddy Riley alongside Norwegian producer Lido who will be discussing their approaches to music production, collaboration, and promotion. Frank Nitt, one of J-Dilla's original collaborators will give a detailed breakdown of an original track, and stick around for a special performance by Wave Groove, Coby, and Mousey McGlynn of Beat Cinema, plus a collaborative workshop with Maschine by ElectroSpit feat. Bosko.
Before the event at 6:30pm, Point Blank will be featuring a Maschine workshop course in the classroom. Space is limited so reserve your seat here: http://plus.pointblankmusicschool.com/pbla-to-host-free-masterclasses-in-mixing-and-ni-maschine-w-sweatson-klank-and-computo/
Entry is free but entry is subject to capacity: RSVP to reserve your spot.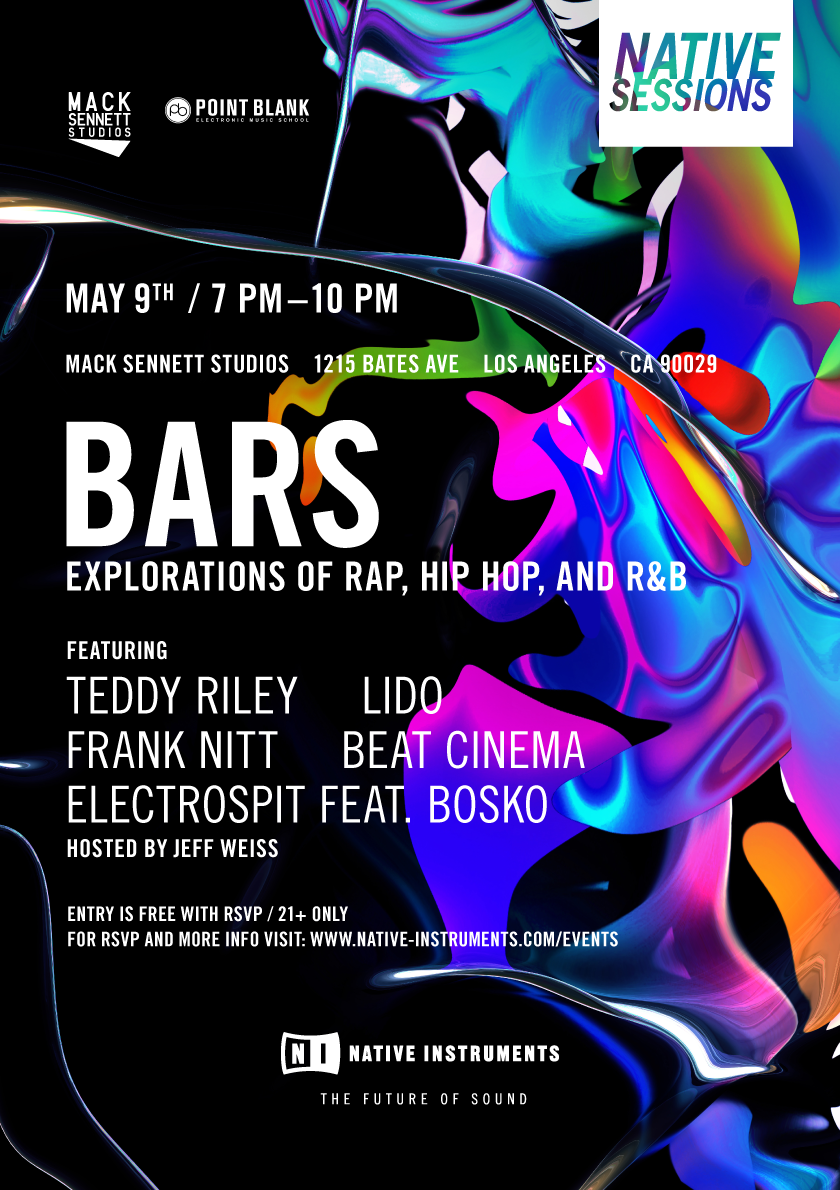 Organizer of Native Sessions BARS: Los Angeles
Native Instruments is a leading manufacturer of software and hardware for computer-based audio production and DJing. The company's mission is to develop innovative, fully-integrated solutions for all musical styles and professions. The resulting products regularly push technological boundaries and open up new creative horizons for professionals and amateurs alike.