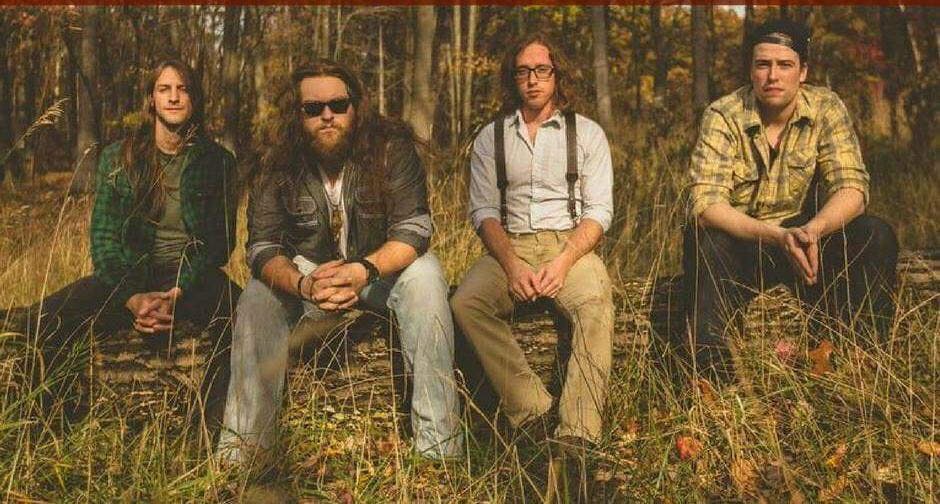 About this Event
The Native Howl:
"Alex Holycross (Guitar, Bouzouki, Vocals) had been briefly producing Jake Sawicki's (Guitar, Banjo, Harmonica) solo project at C.A.D. Studios until they decided to join forces as The Native Howl in 2013. "The Revolution's Dead" was recorded and released, and the duo started performing live and incubating the music that would soon form their 2015 release "Inukshuk".
Soon after, long-time friend and C.A.D. Studios ally David Robinson joined on bass guitar, followed by Clean as Dirt drummer Josh Lemieux. The quartet performed in cities all over the Midwest.
In September 2015, upon David Robinson's friendly departure from the group, Mark Chandler (formerly a metal and classical guitarist) was asked to step in on bass guitar. Chandler had studied classical music at Oakland University with Holycross, and had been playing shows in his band Ancient Chaos with Clean as Dirt (Holycross and Lemieux).
In March of 2016, "Thrash Grass" was released, redefining the band's live image and musical intensity. The Howl continued to hone their performance abilities and compositional aptitude.
In October of 2017, the band embarked on their first U.S. tour. April of 2018 will see the release of the band's 3rd full length album, followed by a month-long West Coast tour."
The Gasoline Gypsies:
Rollicking, genre-transcending rock 'n' roll out of Detroit played by four guys who love the craft. With three part vocal harmonies, driving guitar and bass riffs, their songs are powerful and intense, yet easy to grasp. With the release of their new album "Killin' Time" on July 1st, the The Gasoline Gypsies are eager to show the rock community what they can do.​
​
​The first iteration of the Gasoline Gypsies was an acoustic, three piece Folk/Rock act, that honed the Gypsies penchant for crisp harmonies, and grown up lyrics. The departure of their percussion man, resulted in meeting drummer, Joe Makowski, an unabashed rock and roller whose style begged that the gypsies plug in and test their rock chops. Electrified, Caleb's front man guitar skills blossomed. Their growth process eventually led to the addition of Neal Love. Neal's ability to understand that he brings the missing piece to this team, makes The Gasoline Gypsies a group that reverently respects the art of the music, while unleashing all that we love about rock and roll.
Caleb and Neal play their guitars like they've been playing together for years , both adding elements of lead and rhythms that play off each other uniquely. Steve's bass lines range from subtle to funky, and Joe on the kit drives the wagon with hard hitting drum licks.
The Gasoline Gypsies work hard. Their considerable effort to play rock and roll in the spirit that respects the art, results in a seemingly effortless stage performance that is thrilling, and fun.