Native American Heritage Month Luncheon - 2021
We commemorate November as Native American Heritage Month, we honor our Chamber 2021 Warriors, present college scholarships and more
About this event
During our Native American Heritage Month Luncheon, we commemorate November as Native American Heritage Month, we will honor a corporation and tribal leader for their stellar work on behalf of Indian Country's enterprises with our highest honor, the Warrior Award, and we present our annual American Indian Chamber Education Fund scholarships.
This heartfelt event provides our community with a moment to celebrate our partnerships for success in business in an elegant setting.  The networking and comradery provides for a wonderful experience for all. Add a nice luncheon and great reception to the mix and you have one great way to engage with Indian Country enterprises and our supporters.  See you there!
Specially Priced Theme Park Tickets & Hotel Room Rates:
https://mydisneygroup.com/hcak21b
Tickets are valid from Tuesday, November 9, 2021 through Monday, November 15, 2021
The ticket store will close at 9:00 PM PST on Thursday, November 11, 2021
Please share with all Native American students that are a resident of California attending an institution of higher learning: http://aicccal.org/scholar_forms/default.html

Organizer of Native American Heritage Month Luncheon - 2021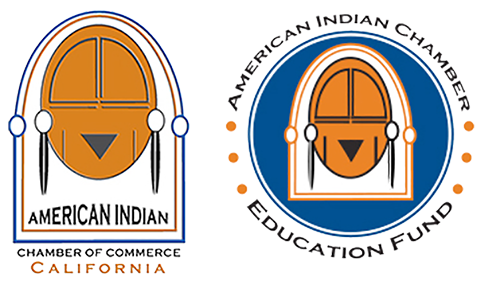 Founded in 1995, the American Indian Chamber of Commerce of California is a non-profit organization dedicated to increasing opportunities for and providing a forum for support of tribes, tribal enterprises and American Indian/Alaska Native business people.
The Chamber provides a mentor's environment for those individuals beginning new endeavors and is an established vehicle for entrepreneurial education, networking and growth opportunities for Indian Country.
The Chamber's American Indian Chamber Education Fund is our charitable foundation that hosts our scholarship fund, Jr. American Indian Chamber of Commerce and our business capacity building programs; including our Procurement Technical Assistance Center.