About this Event
Wellness Month is about taking the journey towards balance, happiness, and calm in your life and the first step is discovery. To kickstart the celebration of all-encompassing health, we have curated an afternoon of fun, unique experiences and access to some of the wellness industry's best brands at incredible prices.
You'll positively glow! Here's what we've got in store for you:
30-50% off skincare & wellness brands
Coconut Crush Hand Massage
Hyperbaric Chamber Sessions
Crystal Intention Setting with @alexmichaelmay
'This Is How We Roll" Massage Class with RAD Roller Ball
Healthy Snacks & Drinks
Custom Salt Scrub Blend Bar
Free Body Composition Evaluations
CBD Treatments
Express Massages
Aromatherapy
And so much more!
National Wellness Month is your chance to find life-changing self-care practices like fitness classes, spa treatments, self-care products, healthy food, and more for up to 50% off on http://www.wellnessmonth.com/. The party's just getting started!
Wanna know more about Wellness Month? Visit http://www.wellnessmonth.com/ or connect with us @WellnessMonth
Introducing the 2019 Wellness Month Box. Enjoy some of the best brands in wellness! $320 worth of skincare, cosmetics and goodies for $99!
Watch the video below to see Alex Michael May show it all off!
Last year's kickoff events were full of giggles and fabulous mini treatments. We have so much we're thrilled to share with you this year!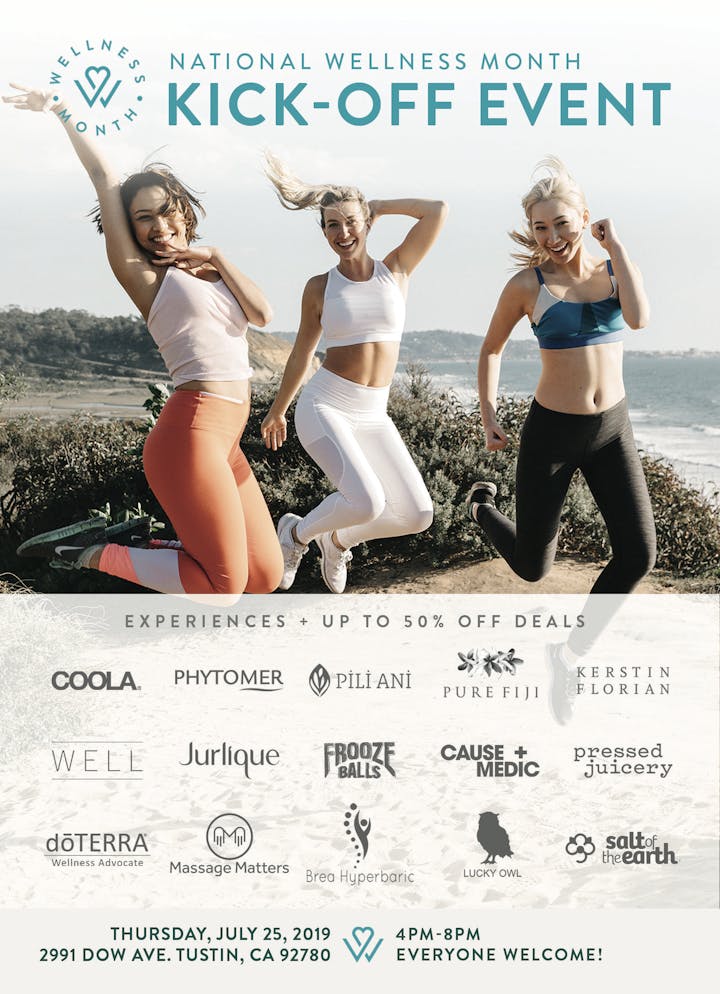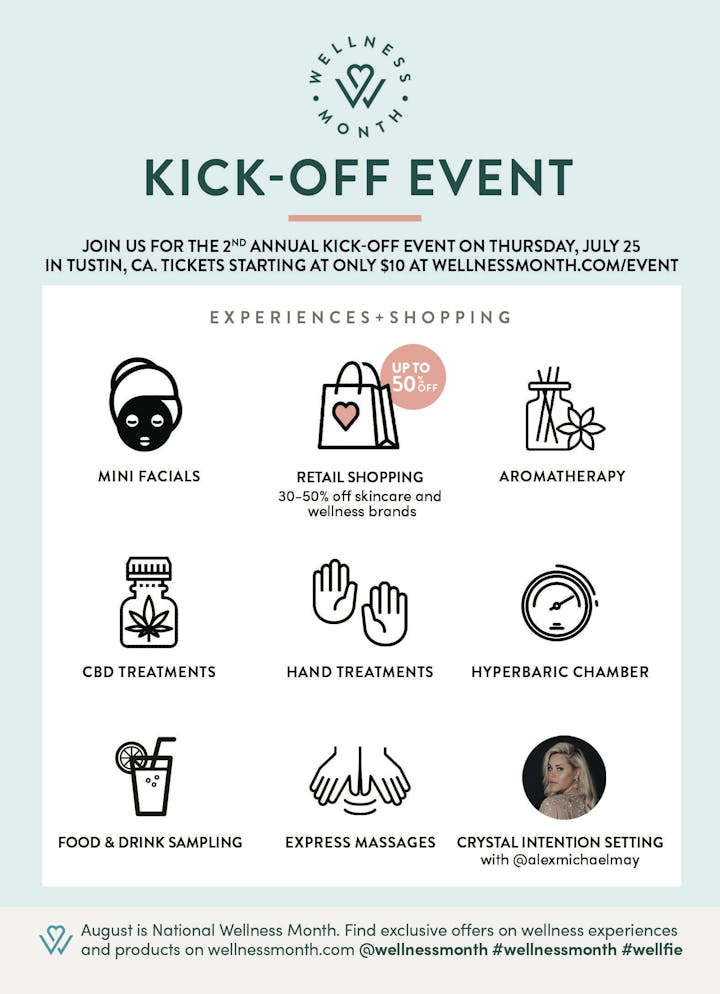 All Early Bird Tickets will be gifted this "self care isn't selfish" insulated tumbler upon entrance!