Description
Volunteering: The heart of community development. Volunteer around September 21- September 20-22.
National Volunteer Day, run by GhanaThink's Ghana Volunteer Program, is to encourage as many volunteer activities around September 21 which is Founder's Day. We want to see more people in Ghana use the holiday to create, support and join volunteer activities. September 21 or Founder's Day has been chosen as it's one that doesn't have specific activities.

How you can participate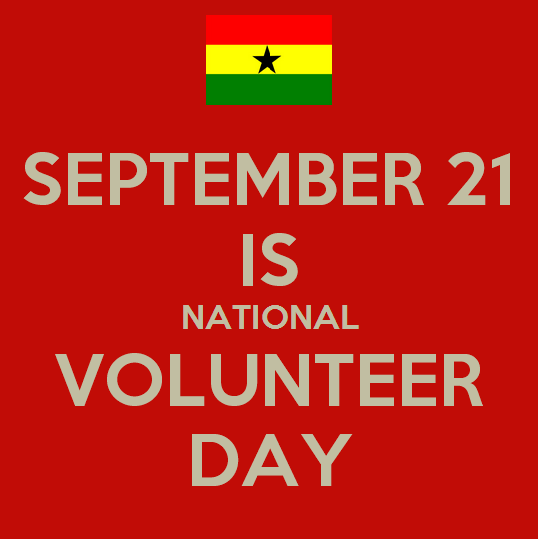 Join a volunteer group or create one on your own.Gather the youth of your community or friends and think of a volunteering opportunity i.e.
Check out the activities to join at this link.

You can see various photos from NVDay, etc on the Ghana Volunteer Program Facebook & Google+ pages. Also follows us on Twitter.

Check out the #NVDay hashtag on Google+, Facebook and Twitter for more info. Stay tuned via Twitter, Facebook and Google+.

Once, your event is planned, register here and tell us all about it. We can't sponsor your event but we can help in other ways, especially by getting you more volunteers. Once you register, your event will be added on this page where others can find your event and come support you. More information would be coming soon.
On NVDay, please shares pictures or posts on social media with the hashtag NVDay. We will be promoting all these volunteer events on social media and in some traditional media too.

If you have particular questions, please email us at volunteer at ghanathink dot org.