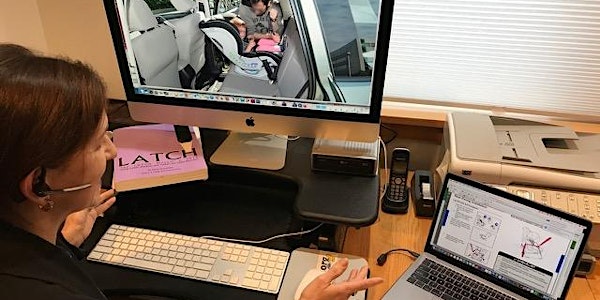 National Virtual Car Seat Safety Event
Caregivers will learn how to use and install their car seats during a FREE one-on-one Zoom appointment with a certified CPS Technician.
About this event
Schedule an appointment to meet one-on-one with a Certified Child Passenger Safety Technician (CPST) via Zoom to learn how to correctly use and install your car seat(s) from the convenience of your home.
Your CPST will :
Walk you through how to correctly install your car seat, step-by-step.
Review how to correctly harness your child into his/her car seat and adjust the harness for growth.
Answer specific questions that you have about child passenger safety.
This can event fill up quickly. If you would like to be added to our wait list, please complete sign-up form for using the link below.
Please note!
- Wait list caregivers are scheduled the day before or the actual day of the event as cancellations occur.
- Watch for a text on the cell phone that you submit about scheduling an appointment for fastest service.