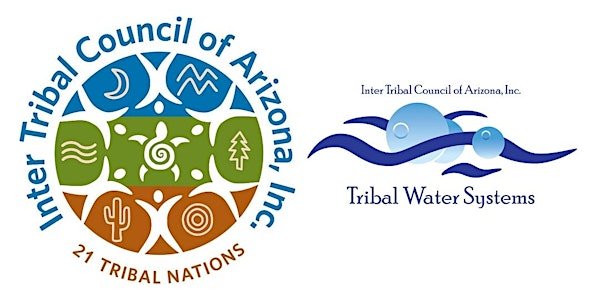 National Tribal Operator Workgroup Virtual Meeting (ID#22030)
National Tribal Water & Wastewater Operator Workgroup Virtual Meeting (ID #22030)
About this event
Numerous training sessions (some concurrent) on important and late breaking topics (click here for Agenda)
Dates: September 19, 20, 21, 22, in 2022
Meets:
Monday & Tuesday (Sep. 19 & 20), 8:00 a.m. – 5:00 p.m. (Mountain Time)
Wednesday (Sep. 21), 8:00 a.m. - 4:00 p.m. (Mountain Time)
Thursday (Sep. 22), 8:00 a.m. - 1:15 p.m. (Mountain Time)
The Tribal Water & Wastewater Operator Workgroup Meeting provides a forum for Tribal water utility personnel to attend short training seminars, exchange ideas, and learn from their peers. The meeting will provide training on timely topics that are important to drinking water operators, wastewater operators, and utility managers. Operators are encouraged to participate in the discussion during the various sessions, as well as the ITCA Program Update sessions to advise future Tribally-led supportive services.
Instructor: numerous subject-matter experts
ITCA Contacts: Scott Gregory, scott.gregory@itcaonline.com and Michelle Ragsdale, michelle.ragsdale@itcaonline.com