Description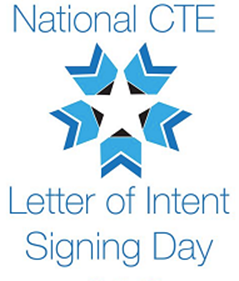 Congratulations on your decision to enroll in one of the premier programs in the Tennessee College of Applied Technology (TCAT) division at Chattanooga State! We invite you to participate in our annual initiative celebrating the value of a career and technical education. Please join us in the National Technical Letter of Intent Signing Day, from 10:30 a.m. to 1:00 p.m. on Thursday, February 15, 2018. The event will be in TCAT Building 3 on the Chattanooga State campus, 4501 Amnicola Highway, Chattanooga, TN 37406.
As is done with collegiate athletic signings, you and other new TCAT students for the fall 2018 semester will ink your intentions to complete your program at the Chattanooga State TCAT. Again, we are very pleased that you've chosen this field of study and we want to celebrate your choice at our event.
The event mirrors the NCAA's National Signing Day for students who commit to play sports in college. It is designed to honor students entering a career and technical education (CTE) field, emphasizing the College's commitment to help you gain the skills necessary to compete in high demand occupations. The Chattanooga State TCAT is one of 27 TCAT's in Tennessee that will simultaneously host signing day ceremonies.
The event will be streamed live and can be accessed at this link: https://youtu.be/bIFK-mt9QyE. Please share the link with family, friends, and teachers.
We encourage you to bring your parents, guardians, or another family representative but space is limited so please only bring 2 guests.
Best Regards,
Chattanooga State TCAT Division
---
Schedule of Events
10:30 a.m. Students Arrive, Register, and Pick-up Packets
11:00 a.m. Event Starts and Live Streaming Begins
Welcome and Opening Remarks
Business and Industry Speakers
11:15 a.m. Students Sign Letters of Intent
Closing Remarks
12:00 p.m. Refreshments and Tours of Program Areas
1:00 p.m. Event Concludes
---
Nikishia Burson
Nikishia.Burson@chattanoogastate.edu
423.697.4433