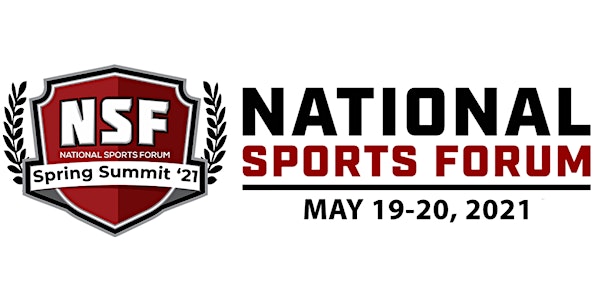 National Sports Forum | Spring Summit
The National Sports Forum is going virtual! Join us for 2 days of education, networking, and insights from industry leaders.
About this event
The NSF is going virtual! We are proud to announce the NSF Virtual Summit Series. The Summit Series will consist of 4 summits that include everything attendees love about the National Sports Forum in a more intimate, virtual setting. Each of these unique conferences will provide attendees the chance to experience two days filled with networking, education, and idea-sharing at their fingertips. We're bringing the Forum Family together in a virtual setting, this is a series that you won't want to miss!