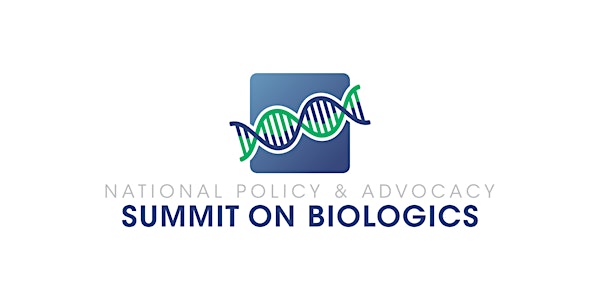 National Policy & Advocacy Summit on Biologics
Join the Biologics Prescribers Collaborative for the annual National Policy & Advocacy Summit on Biologics.
By Alliance for Patient Access
Date and time
Wednesday, October 19, 2022 · 9:30am - 2pm EDT
Location
The Willard InterContinental Hotel 1401 Pennsylvania Ave NW Washington, DC 20004
About this event
KEYNOTE SPEAKER
Using Social Media to Empower Patients
Sanjay Juneja, MD
Hematologist & Oncologist
Chief of Oncology at BRG Hospital - Mary Bird Perkins Cancer Center Member | White House Health Care Leaders in Social Media Round Table
About the organizer
Founded in 2006, the Alliance for Patient Access is a national network of policy-minded health care providers who advocate for patient-centered care.
Members from across specialty areas and throughout the country advocate for policies that support clinical decision making, limit abusive utilization management techniques and acknowledge each person's individual health care needs.
AfPA members can participate in activities such as:
Joining a working group
Engaging in advocacy initiatives
Contributing to educational policy papers and videos
Sharing their perspective with policymakers about the benefits of patient-centered care.