National Parks & America's Untold Stories
Description

You're Invited!
Widener University Commonwealth Law School,
Widener University Commonwealth Law School Black Law Students Association, and
Widener University Commonwealth Law School Environmental Law and Sustainability Center
Invite you to a presentation by
Alan Spears, Director of Cultural Resources,
National Parks Conservation Association
Please join us for a presentation about why maintaining an inclusive and relevant National Park System is critically important to the future of our parks. Alan Spears will share stories of African American history in our national parks, and how National Parks Conservation Association is advocating to create and maintain a park system that represents America.
5:30 PM - program
6:30 PM - reception
Administration Building 180. Free parking on-site.
Questions? Contact Eric Olson at eolson@npca.org.
Shared History and Culture
Two of every three national parks in the National Park System's 413 units commemorate our shared history and culture. Many of those units contain some of the most significant resources and engaging stories in the entire system – from Civil War to civil rights and beyond:
- Gettysburg National Military Park, Pennsylvania
- Fort Monroe National Monument, Virginia
- Harriet Tubman Underground Railroad National Historical Park, Maryland
- Fort Davis National Historic Site, Texas
- Dayton Aviation Heritage National Historical Park, Ohio
- Charles Young Buffalo Soldiers National Monument, Ohio
- Harpers Ferry National Historical Park, Maryland, Virginia, West Virginia
Photo caption: The Abraham Brian (Bryan) House, home of a 19th century free African American family, located at the center of Pickett's Charge Field at Gettysburg National Military Park. Credit: Alan Spears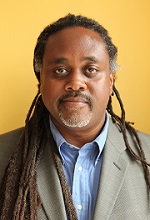 Alan Spears, Cultural Resources Director
National Parks Conservation Association
Alan Spears uses real-life stories and a conversational style to connect with his audiences. A longtime National Parks Conservation Association legislative representative and resident historian, he has helped ensure that important national stories are preserved for posterity.
Recent victories include the addition of five national monuments to the park system: Fort Monroe, Harriet Tubman Underground Railroad, Colonel Charles Young Buffalo Soldiers, First State, and Pullman. His favorite national park is Gettysburg National Military Park.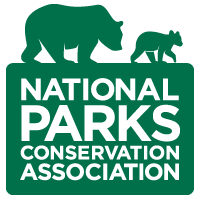 Since our founding in 1919, the National Parks Conservation Association has been the independent, nonpartisan voice working to strengthen and protect America's favorite places.
With more than a million members and supporters beside us, we are the voice of America's national parks, working to protect and preserve our nation's most iconic and inspirational places for present and future generations. We celebrate the parks — and work tirelessly to defend them — whether on the ground, in the courtroom or on Capitol Hill.
From our national headquarters in Washington, D.C., and 25 regional and field offices around the country, we call on our program and policy experts, committed volunteers, staff lobbyists, community organizers and communications specialists to inform and inspire the public and to influence decision makers to ensure that our national parks are well protected.
We've earned many hard-won victories together — but our national parks face new threats every day. Learn more about the challenges and opportunities facing our national parks, then use your voice to advocate on their behalf.
Learn more by visiting www.npca.org.