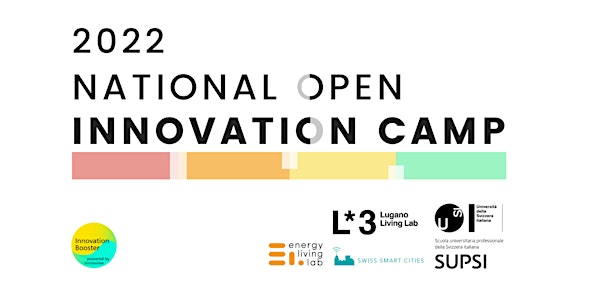 National Open Innovation Camp 2022
Location
Lugano
Piazza Bernardino Luini 6
6900 Lugano
Switzerland
The National Open Innovation Camp 2022 will gather actors in open innovation through the Swiss Network of Living Labs and Swiss Smart Cities
About this event
The National Open Innovation Camp 2022 will gather the actors in Open Innovation in Switzerland through the Swiss Network of Living Labs and Swiss Smart Cities to exchange best practice and tools.
Hands on activities will be part of the event in order to share best practices, knowledge and networks around the topics of Open Innovation in different fields.
Please find below the programme of the event.
You can book only one ticket per person. The participant needs to book his own ticket. Thank you.