National Nanny Training Day Seattle 2014

Saturday, April 12, 2014 from 8:30 AM to 4:45 PM (PDT)
Event Details
Please join us for
National Nanny Training Day Seattle 2014
Created by:
Hosted by:  The Northwest Nanny Association
Sponsored by:

Calling All SEATTLE Nannies!
Take a day to learn, connect and recharge. You've earned it
The Northwest Nanny Association is collaborating with more than 35 support groups and agencies across the country to host a local National Nanny Training Day event. National Nanny Training Day Seattle is happening on Saturday, April 12th, 2014 at Renton Technical College.
This training is designed to help nannies address the unique challenges of working in a private home, to improve and expand their childcare skills, to stay current on new trends and resources within the field, and to connect and share with colleagues.   Our National Nanny Training Day event offers a unique mix of education, resources and networking in an informal, welcoming atmosphere.  
Nannies can attend this one-of-a-kind event for only $30! (We can hardly believe how cheap it is either!) Registration includes 6 "learn today, use tomorrow" workshops, continental breakfast, boxed lunch, networking and of course, FUN.   You will receive a certificate of participation. There will also be an optional social event following the close of the training.
Meet our Speakers!
Tonya Sakowicz, Baby Go Green
Topic: Babies—they are known as job security in the nanny world, but if you are only encountering one every few years, you might need a little refresher on newborn and infant care and definitely will need to get caught up on the "latest and greatest" in the baby world.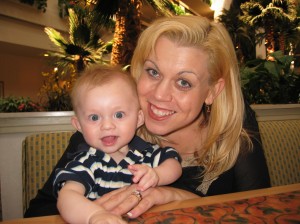 We will discuss newborn and infant care basics and safety, identifying food allergies and intolerances, and what is new in the baby world in the last few years including changes in car seat recommendations, applying green and eco-friendly practices and the newest in gadgets and gismos.
Speaker:  Tonya is an INA Credentialed Nanny, Newborn Care Specialist and Parent Educator who does both consulting and in-home sleep training for her clients as well as teaching seminars through local organizations and agencies. Tonya is college educated, with 28 years experience and a proud mom of two children.  She is a certified Eco-Maternity Consultant and Green Birth Educator and founded Baby Go Green, Inc. in 2012.
In addition to be credentialed through the International Nanny Association where she served as past Chair of their Nanny to Nanny Mentoring Program, Tonya has also been a speaker at several INA and National Association of Nannies conferences.   She is a founding member and serves on the advisory board for The Baby Dream Team, a group of dedicated Newborn Care Specialists who offer their services as volunteers to families around the country experiencing the birth of higher order multiples. She is a contributing 'expert' for the websites Daddy Bluez and NannyPro.com, has been published in and/or appeared in Parents Magazine, Child Magazine, The Seattle Times, The AZ Republic and The Wall Street Journal and the INAVision. Tonya has also made numerous television appearances including spots on the news in Seattle, Portland and Phoenix as well as an appearance in 2007 on the Today Show for a special on the Masche Miracles (a family with sextuplets).
Tonya was voted the Professional Childcare Provider of the Year in 2003 and nominated for the International Nanny Association Nanny of the Year in 2004.  In addition, that same year, she was deeply honored with a nomination by her peers for the National Association of Nannies Harriette Grant Memorial Award.
Finally, Tonya was a founding member and the first President of the Northwest Nanny Association.
Emily Kelley-Brown, MPH, RD, CD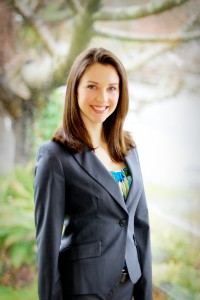 Topic:  This presentation will cover the basics of feeding children including: age appropriate serving sizes, the basic components of a healthy meal, tips for feeding picky eaters, identifying signs of food allergy/intolerance, and how to approach parents with nutrition concerns.
Speaker:  A Registered Dietitian since 2008, Emily holds a Bachelor's degree in dietetics from Central Washington University and a Master's in Public Health from the University of Massachusetts. Her work and education experiences include the completion of an internship at the prestigious Massachusetts General Hospital as well as the Leadership Education in Neurodevelopmental and Related Disabilities traineeship through the Bureau of Maternal and Child Health. Emily's experiences as a dietitian have been diverse, taking her from hospital care units to outpatient clinics and family homes.
This combination of experiences has allowed Emily to develop a counseling method that is personalized, relaxed, and realistic while maintaining a professional role in the healthcare team. 
Emily's true passion is in helping parents reduce stress around mealtimes and to discover enjoyment in feeding themselves and their families. She teaches the philosophy that every food can be part of a healthy and balanced diet. Emily uses a true team-based approach to counseling and she will develop a partnership with your other healthcare providers if you desire.
http://www.vestanutrition.com/
Kelly Affleck- Tomato-Tomato 
Topic: Join Kelly for a workshop of "on the spot" crafting. You will be shown several ideas of crafts

using materials found around the house. Get inspired for those rainy days in a pinch.
Speaker: Kelly Affleck of Tomato-Tomato has been a creative professional for over 20 years.  She has worked with clients such as Disney, Volvo, London Fog, Pacific Trail and more. Since choosing to stay home with her kids back in 2004, Kelly has applied her creative skills to custom invitations, screen printing, freelance design and growing her print studio. In 2010 Kelly began applying her creativity to an arts and crafts program for kids. She has spent the last 5 years teaching arts and crafts to kids of all ages.  When you can't find her covered in glitter and glue with her Creative Kids classes she continues to do freelance design on a regular basis for many clients, brides and anyone that needs an idea.
**Kelly will be offering her craft kits for purchase at the event. Prices vary, Cash, Visa/Mastercard accepted.
Jamie Bonnett- Museum Educator at KidsQuest Children's Museum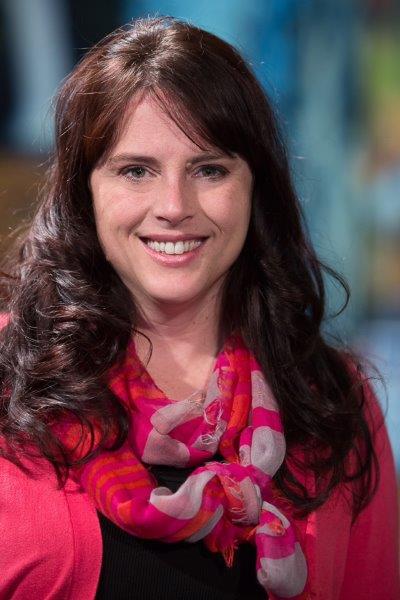 Topic: Let's get together and use our hands to communicate.  We will use songs, fingerplays and stories to learn new signs that will help children convey their needs, reducing your and their frustration, while having fun.  You will leave this interactive presentation with knowledge of basic signs and practical steps to apply your new found knowledge in your ever day interactions with children. 
Speaker: Jamie started at KidsQuest in February 2011. She loves her job because it combines teaching and play - two things that really should always go hand in hand. Jamie says that two more things which should always go together are stories and sign language because little hands need something to do! Jamie holds a BA in Liberal Studies from California State University, Chico, as well as her Multiple Subjects Teaching Credential. Field Trips to Go are Jamie's favorite part of KidsQuest because she gets to take all the fun, hands-on experiences of the Museum to children's everyday learning environments.
http://www.kidsquestmuseum.org/
Rebecca Evans- Skye Benefits Consulting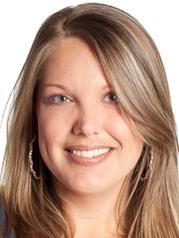 Topic: Do you qualify for free health insurance?  Subsidy help to reduce the cost of your plan?  Rebecca will be guiding us through new requirements of the Affordable Care Act (Obamacare), the types of plans available, who qualifies for help and how to shop for a plan that's right for YOU!  Bring your questions, and don't be afraid to ASK!  

Speaker:  In a world of automation and challenges that small employers and individuals face daily, SBC offers receive real advice, real options and real service, all from a real person.  Let us show you what better is like.
After most brokerage firms had started farming out all their small clients, Rebecca decided to venture out and open shop independently so she could continue helping 'the little guy' where they need it most.  With over 13 years of benefits experience working with smaller employers and individuals, she truly has the background to help create real solutions.
Specializing in creative benefit strategies including alternative funding arrangements, employee education and content delivery so you can make the most out of your benefits and allow your employees to understand the true value of what you are offering. 
http://www.skyebenefitsconsulting.com
Lora Brawley-  NannyBizReviews.com and Creator & Coordinator of National Nanny Training Day                
Topic: As the creator of the A to Z Nanny Contract, Lora Brawley has worked with nanny contract issues for over 15 years including the tax and legal issues unique to the nanny care field.  In this session, she'll provide an overview of the employment laws that apply to nannies, detail the tax and legal issues that should be addressed in your nanny contract and answer your questions on everything from unemployment to severance pay.
Speaker: For those seeking expert assistance in the recruitment, screening and retention of quality in-home caregivers and the creation of successful nanny / family relationships, Lora Brawley offers a wealth of experience and expertise.  During her 22 years in the nanny industry, she's earned a reputation for providing a unique blend of common-sense strategies and intuitive guidance to the nannies and parents she works with.
Ms. Brawley has developed a variety of exclusive tools to help families and caregivers find the right nanny / job match.  Among those, her Smart Hire program helps parents explore the six discussion areas that are crucial to finding the right nanny for their family.  Her Ready, Set, You're Hired! job prep intensive helps nannies accurately assess a family's needs and evaluate their ability to successfully meet those needs.  And her popular A to Z Nanny Contract guides caregivers and parents through the ins and outs of a developing and maintaining a successful employment relationship.
Throughout her diverse career within the nanny industry, Ms. Brawley has been a sought after expert on a variety of in-home care topics.  She's been a guest on numerous talk shows, Dateline, CNN fn and has been quoted in The Wall Street Journal, The Philadelphia Inquirer, The Star Ledger, CHILD magazine and the British journal, The Professional Nanny.  She has also been a speaker at various local nanny organizations and the annual conferences for the International Nanny Association, National Association for Nanny Care, and National Association for the Education of Young Children.  She recently was a contributing author to Secrets of the Safety Goddess.                                                 
National Nanny Training Day is a national initiative created and coordinated by Nanny Biz Reviews, a site offering free expert reviews and up-to-date profiles of nanny-related businesses plus expert advice and practical tips on a successful search, effective screening, important hiring issues, and a long-term nanny/family relationship.

*Sessions may change without notice*
*No Refunds*
**We will be taking photos at the event for Social Media and blog content. By attending this event, you consent to having your picture taken and shared online.**
A Big THANK YOU to our National Sponsors!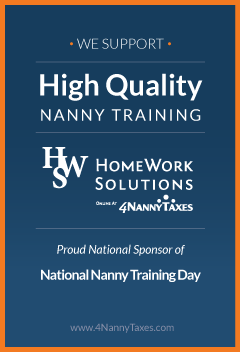 When & Where

Renton Technical College
3000 Northeast 4th Street
C101
Renton, WA 98056


Saturday, April 12, 2014 from 8:30 AM to 4:45 PM (PDT)
Add to my calendar
Organizer
Northwest Nanny Association
The Northwest Nanny Association, founded in 1996, is a support group made up entirely of nannies. Our mission is to foster an environment of support and provide educational and social opportunities to the nanny community here in the greater Puget Sound Area.  
Whether you have been a nanny for many years or you are just starting out, the Northwest Nanny Association is here for you!
National Nanny Training Day Seattle 2014